The University of Maine at Presque Isle is excited to announce a new survival of the fittest competition where students will get the chance to participate in an outdoor, overnight contest. The student who lasts the entire night and earns the most points wins a cash prize of $500. Throughout the night, students will compete in challenging games, which will earn them points that can be used toward their final score. Participants will also be battling cold weather and high winds, something that is very normal in northern Maine during the spring. The competition is on April 10 and starts at 8 p.m. and will go to 8 a.m.
     The competition will take place on the edge of UMPI's soccer field. All participants are allowed a few items to bring to the competition. Students can wear only a short-sleeve shirt and shorts. As college students living in northern Maine, they should be able to handle the cold, which is something they experience every day. Students are allowed to bring a tent, a folding chair, a blanket and their phone. Food and drinks will be provided during the event.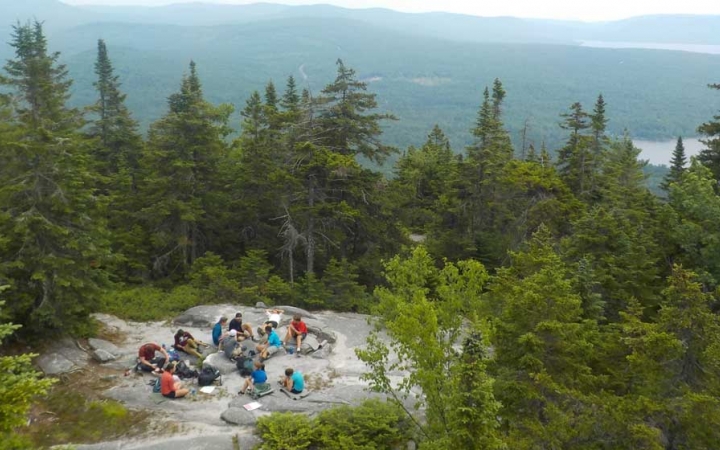 There are three games that students will be participating in throughout the night. The first game will be a fire-starting competition, starting at 11 p.m. Participants will be given some wood and tinder. There will be 30 minutes on the clock and whoever finishes first earns three points. The 2nd place winner will earn two points and the 3rd place winner will get one point. This point system will be the same from all three games. 
     The next game will be a bit more challenging, but doable because UMPI is in Maine, a popular area for moose. At 2 a.m., contestants will travel into the woods and search for a moose. Once they see the animal, they will need to ride it back to the contest location. The first three contestants to successfully ride a moose back to the event site will earn their points. 
     "This is going to be one of my favorite competitions. Moose are a big part of Maine's culture, especially Aroostook County. It is going to be crazy, but I am looking forward to seeing students interact with them," Debbie Deering, event organizer, said.
     The next game will be a snowman building contest. Students will have 15 minutes to create their best version of a  10-foot-tall snowman. Four of the event runners will be judging the competition and deciding which snowmen are the best. 
     UMPI is excited to hold this event, which no other Maine college or university has done before. This competition is going to be challenging, but the event organizers know that UMPI students are capable of anything, even freezing weather and moose riding.
     "We are hoping that this competition will be the first of many on our campus. We knew that we could hold this event with COVID-19 protocols in place because it is outside," Eric Blueberry, event organizer, said. "I am excited to see the student turnout and maybe even some moose riding!"