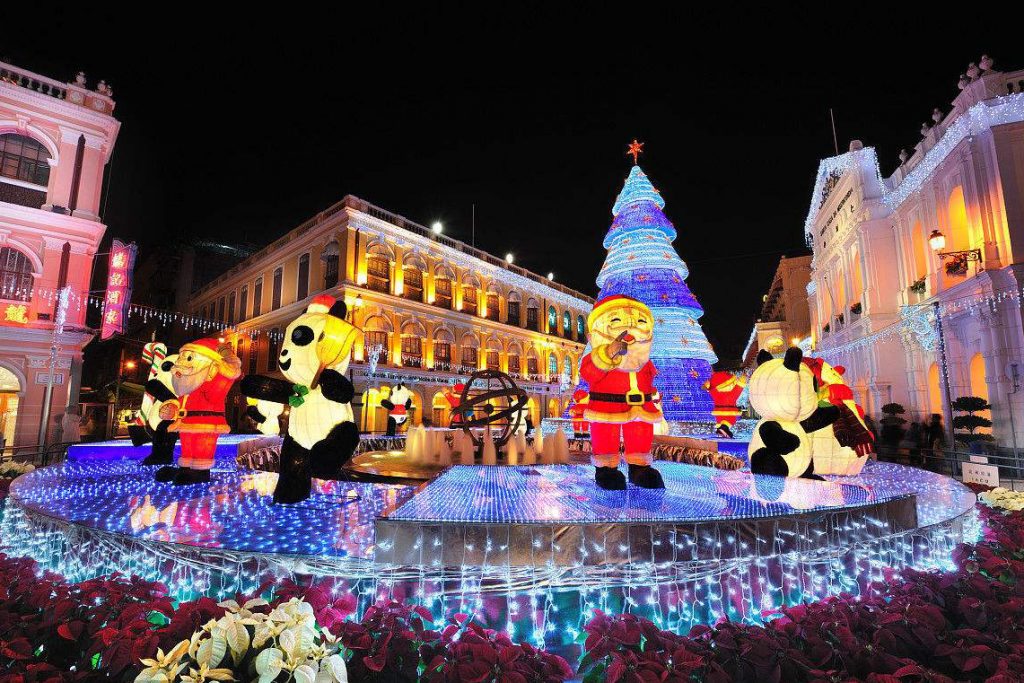 Official statistics show that the percentage of China's population who are Christians is only 1 percent, but an increasing number of Chinese people join the Christmas celebration family now because Christmas always brings with it enjoyment, fun,  harmony, peace and color to surround people in the drab winter season.  China also celebrates Christmas to meet together with friends, relatives and couples.
Many Chinese celebrate Christmas by saying, "Shen Dan Kuai Le or 圣诞快乐." Also, Santa Claus is called "Shen Dan Lao Ren" in Mandarin.
The most interesting Christmas thing in China is giving apples to people, which is a tradition and becoming popular for Christmas Eve. All apples are made like ornaments or handcrafted, then wrapped up in colorful, decorative paper with all kinds of stickers, etc. It is like a decorated Christmas tree in the U.S. Apple in Mandarin as "Ping Guo or 苹果,"  which means perfect peace and contentment. Therefore, when Chinese deliver and give apples, it translates into best wishes and peace to others.
Zufeng Ning, a Chinese student at UMPI, said, "Mandarin is 'píngguǒ' (苹果), which sounds like the word for peace.  So I think people giving apples in China are a psychological comfort to their friends or family. They want more happiness and  peace to come into life."
Unlike the U.S, there only are a few people in China who have a Christmas Tree. But Christmas always is a major annual commercial event both in China and the U.S.  In China, there are normally big plastic Christmas trees, lights and decorations on the streets, the shopping malls and stores. The Christmas season promotion often starts from the end of November. The shopping crowds take pictures on every corner because of the colorful lights.
"Now I am in America, but I always can find the homestyle flavor because we eat apples, we go to the shopping mall and enjoy the Christmas scenery," Tong Liu, an UMPI alum and Husson graduate student, said with a smile.  " I hope everyone can enjoy the beauty and joy of Christmas and that that spirit remains with you throughout the new year!"