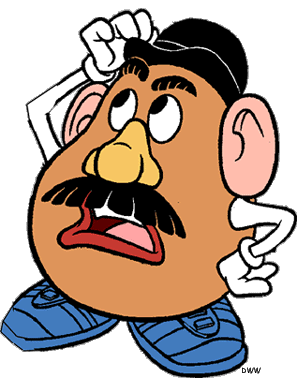 Potatoes in northern Maine are what it is all about. Anyone who has spent time in Aroostook County soon learned the huge impact potatoes have on people. Potatoes are also grown all around the country, especially in Idaho. The big question is: who has the best potato?
     Aroostook County has been growing potatoes since the 1700s, when Irish farmers began planting them. The excellent weather conditions in Maine made it perfect for potato growth. The tradition of May planting and September harvesting in Maine's Aroostook County has been used ever since. During the middle 20th century, Maine produced more potatoes than any other state in America. Today, Maine is the 9th largest potato-producing state in the nation. Ninety percent of those potatoes come out of Aroostook County.
     "Maine potatoes are so delicious. I love knowing that they are grown so close to where I live," UMPI freshman and Maine native Emily Page said.
     Idaho is the largest potato producing state in the nation. The state grows more than 60 million pounds of potatoes each year. An estimated 300,000 acres are used to grow its potatoes. When people think of Idaho, they think of potatoes.
     "In my opinion, Idaho potatoes are better than potatoes from anywhere else. Idaho is famous for potatoes and they take pride in it," UMPI freshman and Idaho native Madison Exferd said.
     To test the potato debate, a few UMPI students took a taste test. The students tasted both an Idaho and a Maine potato. Once eaten, they picked which one they liked the best. The taste testers were two Maine natives, two Idaho natives and two out-of-staters. Once all the testing was completed, four students picked the Idaho potatoes and two students picked the Maine potatoes. The two people who picked the Maine potatoes were both from Maine.
     Although more people picked Idaho as the best tasting, the Mainers knew which potato was grown in Aroostook County. The Idaho natives also picked their home-grown potatoes. It seems that there is no better potato than the other. Wherever you are from and whatever they are known for, you can taste a little hometown in everything.