"A Glimpse of Life" shares stories of photos that have won what is considered by many to be the highest award in journalism. This short 20 minute movie is a really wonderful way to get more information about what goes on behind the scenes. When you watch this movie, you will get to see how journalists see the world. Even if you might not be interested in photojournalism, this movie is a great way to see the people behind the photos you see in papers. 
     Much of what the public is aware of comes from photojournalism. When danger strikes, journalists and photojournalists alike are among the first people on the scene. In this movie we get to see that journalists tend to run toward that danger, not away from it.          
     A journalist is supposed to give a voice to the voiceless and speak to the public. Stan Grossfeld, a two-time Pulitzer winner featured in the movie, says, "If I care about something, I can make half a million people care." 
     When you watch this film you might recognize some of these photos.  Even if you don't, that's OK because you get to hear about the stories that go along with the photos. You get inserted into the moment that the photo was taken. It's a truly amazing feeling to see what kinds of efforts go into what you might think of as everyday photos. Here are some photos from the movie. 
1940s: American soldiers putting up the American flag on Iwo Jima.
– Joe Rosenthal 1945
1960s: A prisoner was being brought out of a building when suddenly another person walked up, drawing a gun. As soon as the gun was brought up, the photographer took the photo. This is the last moment of the prisoner's life. 
-Eddie Adams, 1969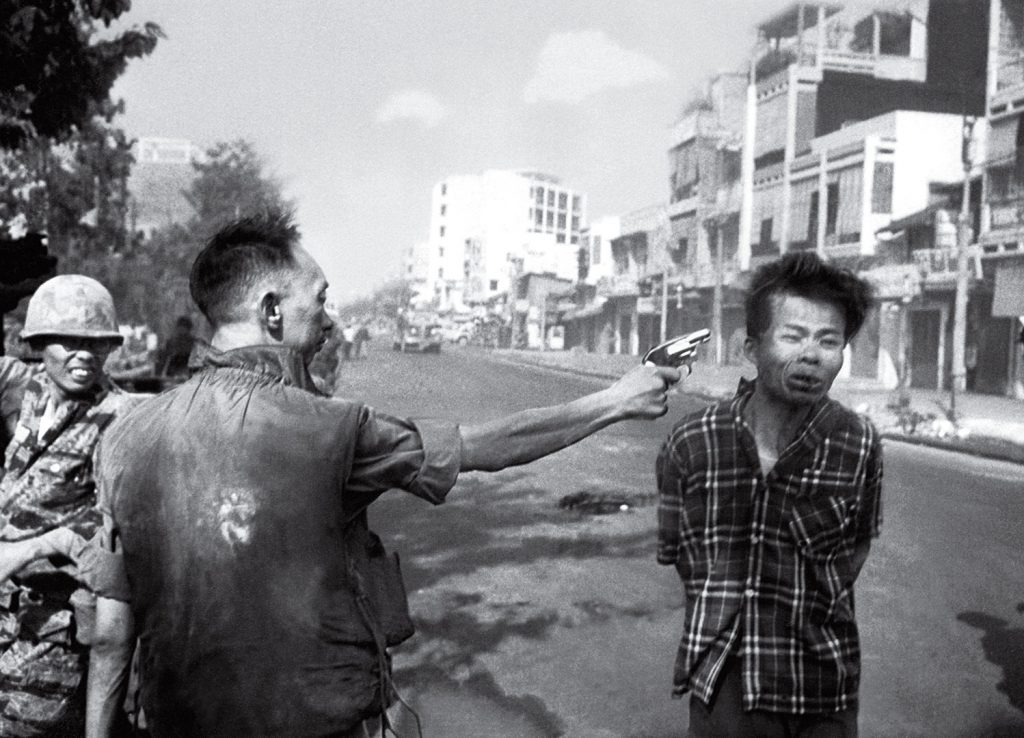 1970s: What was thought to be a routine rescue "went to garbage" when a balcony collapsed. The 2-year-old child lived, but her godmother died later that day.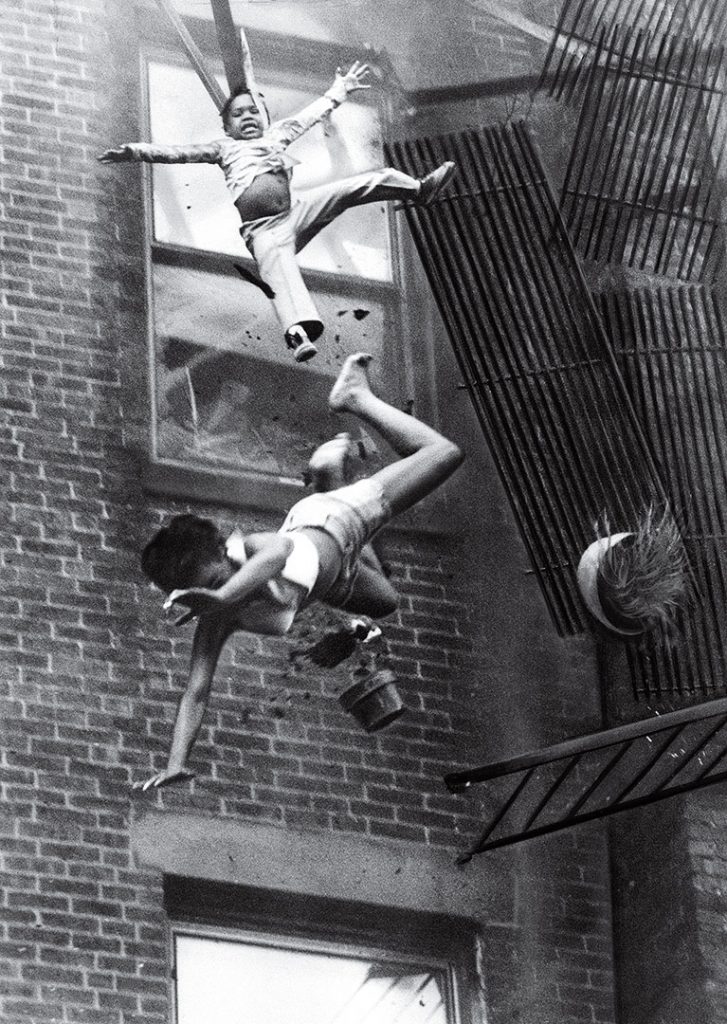 -Stanley Forman,1976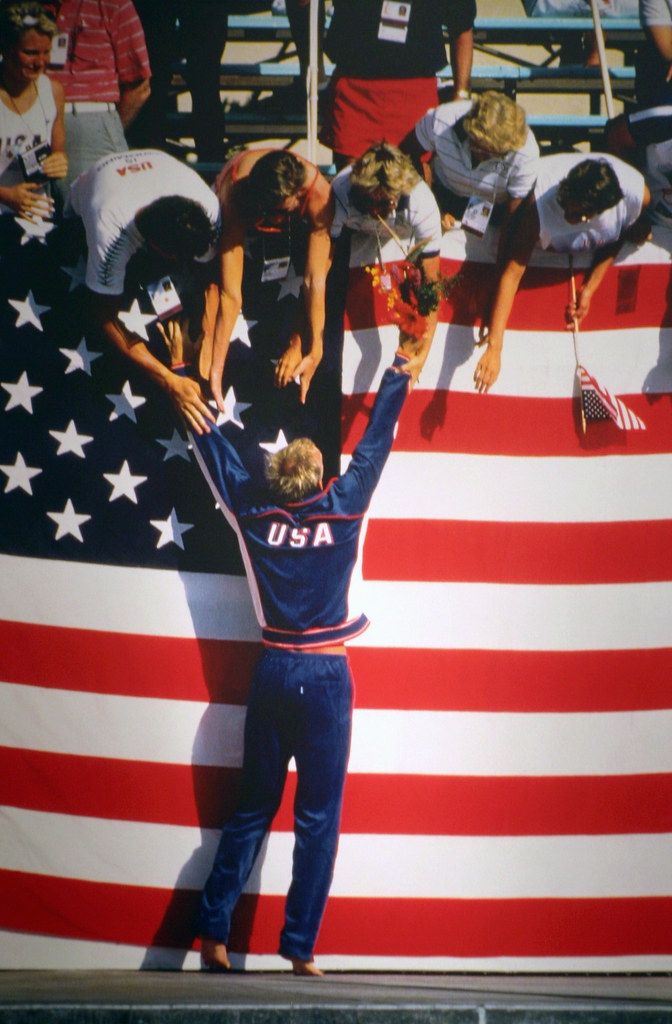 1980s: U.S.A. after winning at the Olympics. First thing that was done was connect with the fans. 
-The Orange County Register Staff, 1985
1990s: Don Lopez' Last attempt to save a drowning girl. This is a crucial shot that shows the desperation of the situation.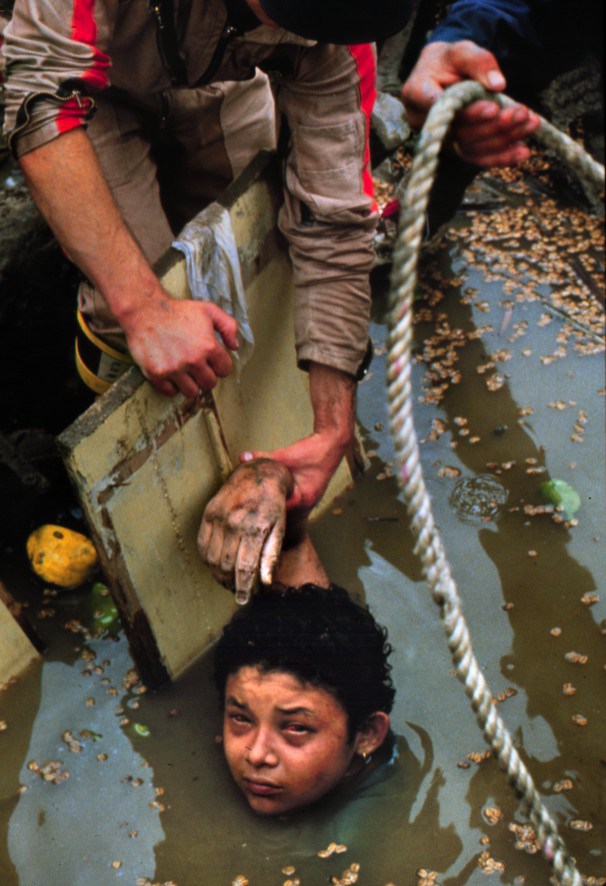 -Annie Wells, 1997