This year has been difficult for everyone, including Christmastime's very own, Santa Claus. The COVID-19 global pandemic has affected hundreds of areas worldwide and even places such as the North Pole. Santa, Mrs. Claus and all the elves at the North Pole have had to adapt to COVID-19 regulations. With Santa's older age and weight, he is at high risk for Coronavirus, so he has to be extra safe. Yet even in the face of a global pandemic, Santa is still preparing to deliver millions of presents on Christmas Eve so that children around the world can have a good holiday. 
     People may have seen their local "Santa Claus" in shopping malls or Christmas tree farms around the country. The real Father Christmas has been preparing for months on end at the North Pole with his elves. When COVID-19 took over the world earlier this year, the North Pole was no exception. The elves in the North Pole do not travel much and Santa only journeys outside the area if he has an important meeting. Although there haven't been any positive COVID-19 cases at the Pole, Santa has all the residents taking precautions as they make toys for Christmastime.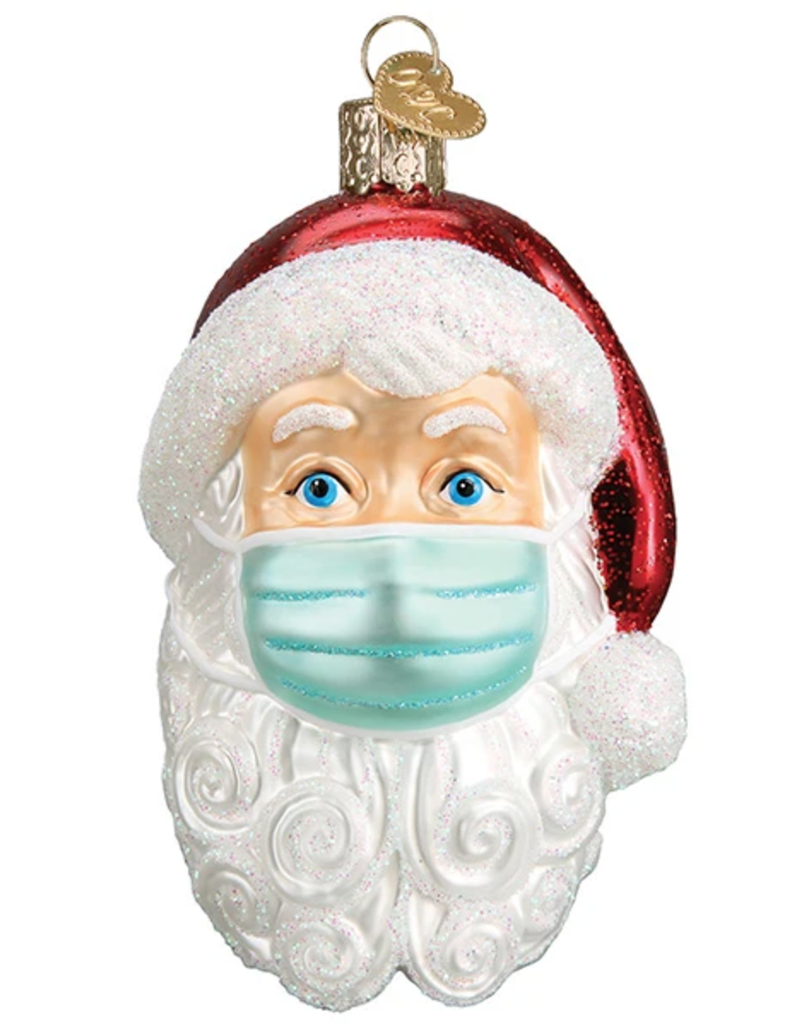 Santa's Workshop and everyone at the North Pole have been following CDC guidelines. Santa's elves have been socially distancing and staying six feet apart in the workshop. Due to this regulation, a large number of elves cannot work in the same space, because of the problems with social distancing. The elves can no longer build toys in large groups at the workshop, so they have been working longer hours. These elves are continuing to stay positive, despite the change in their working environment. Their main goal is to make children happy on Christmas Day. 
     "It has been a very different year at the North Pole. We still drink plenty of hot chocolate and sing Christmas carols, but it hasn't been the same. Santa has done a great job cheering us up," Buddy, a North Pole elf, said. "We have been working longer hours, but we do not mind because our ultimate goal is for every child to have a wonderful Christmas. We want to do everything we can to cheer them up from this terrible year."
     Everyone in the North Pole has been wearing masks: Christmas themed ones, of course. Every elf working on toys has been using hand sanitizer and wet wipes. Although elves have had to follow all of these regulations, they are still very energetic and excited for Christmas, as usual. 
     Santa recognizes that families around the world, especially in the U.S., may be struggling financially. He wants to do as much as he can for these families. Santa plans on delivering to all children across the world who are deserving. Many individuals died from the virus this year. People also lost their jobs throughout this year, so they were unable to provide for their children. With COVID-19 playing a huge role in the economy and health of the United States' population, Santa and Mrs. Claus want to make this Christmas a special one for families in need. 
     "When this virus hit, we didn't know what to do. We could see that the elves were losing some of their Christmas spirit and that the reindeer were upset," Mrs. Claus said. "Nick has been working endlessly to make everyone feel safe and I couldn't be prouder of how he has dealt with everything." 
     Christmas is a year-round event at the North Pole and when COVID-19 surprised the world, Santa acted quickly. The North Pole was able to continue its progress in the workshop, while following CDC regulations. There haven't been any parties or gatherings this year at the North Pole, but the elves have continued to show Christmas spirit. Santa will be delivering gifts on Christmas Eve, like any other year. His sleigh will be sanitized and ready to go for his long journey delivering gifts. Despite this eventful year, Santa is doing everything he can to make this holiday season a memorable one for millions of families in the world.