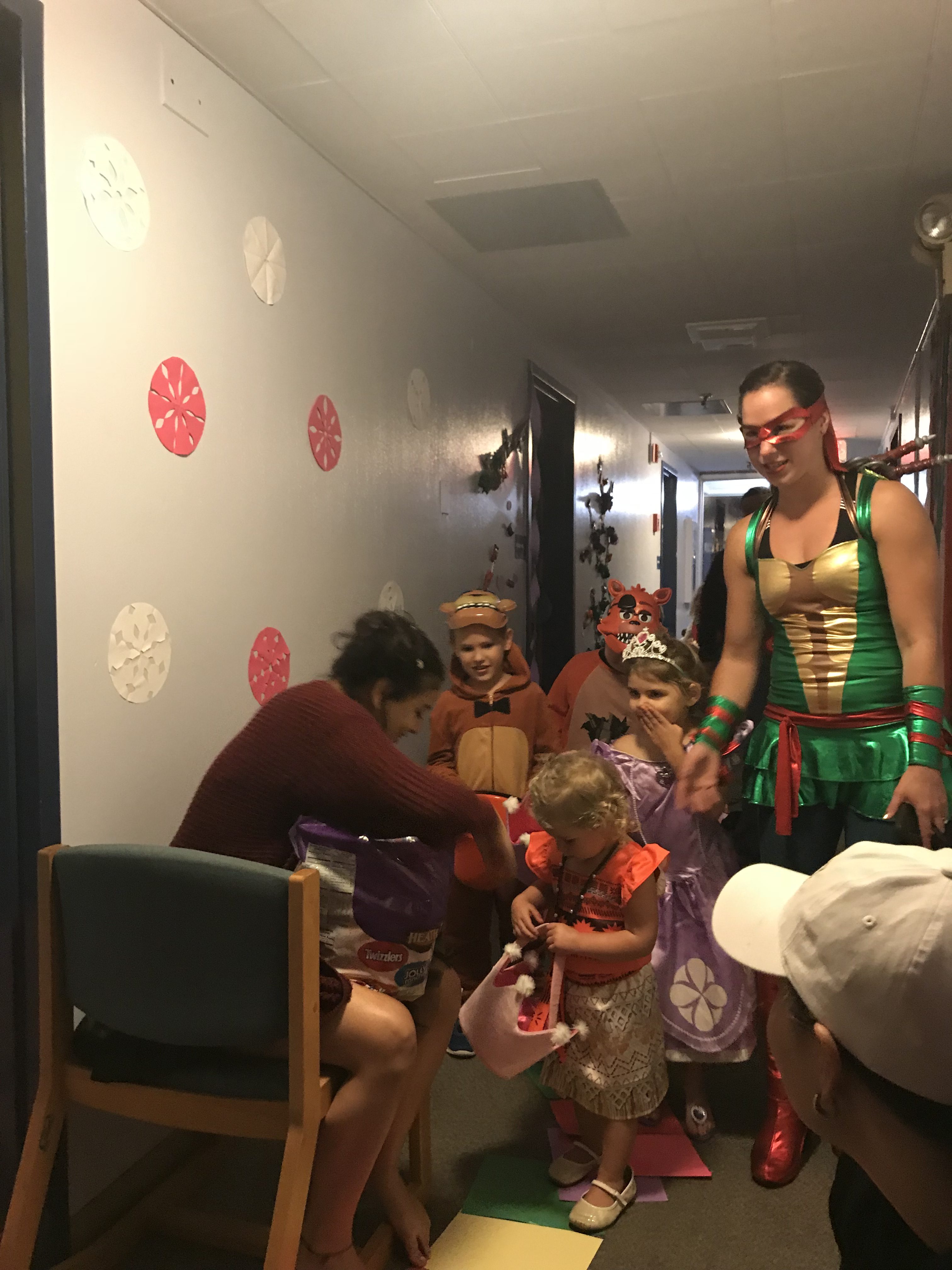 Children who dressed as superheroes and princesses reached out their buckets for candy to UMPI residents of Park and Merriman halls for the annual Trick-or-Treating in the Dorms event. UMPI students gave excited children from around the community candy as they walked down the halls saying, "Trick or Treat," on Thursday, Oct. 26.
     Trick-or-Treating in the dorms has been an ongoing tradition for more than 20 years. Every year, children from the community look forward to dressing up as their favorite character for the day. Even parents dressed up with their children for the event. Children dressed as teenage mutant ninja turtles, mermaids and the poop emoji were smiling as they received candy from students.
     "It was really nice to see so many kids from the community come out. So many kids showed up that we even ran out of candy," Park Hall Residence Assistant Lydia Tilley said.
     Residents from Merriman Hall decorated their building as a Haunted House for the children. Park Hall's first floor was themed Candyland, the second floor was themed Spooky Balloon Walk and the third floor was themed Animals. Many students greeted the children while also wearing costumes. There was even a competition for best decorated floor.
     "I love Halloween and this event really brought the community and UMPI together for this great holiday," freshman Sasha Davis said.
     Children left the event with buckets full of candy and smiles on their faces. This event was yet again a success and will hopefully continue for years to come.