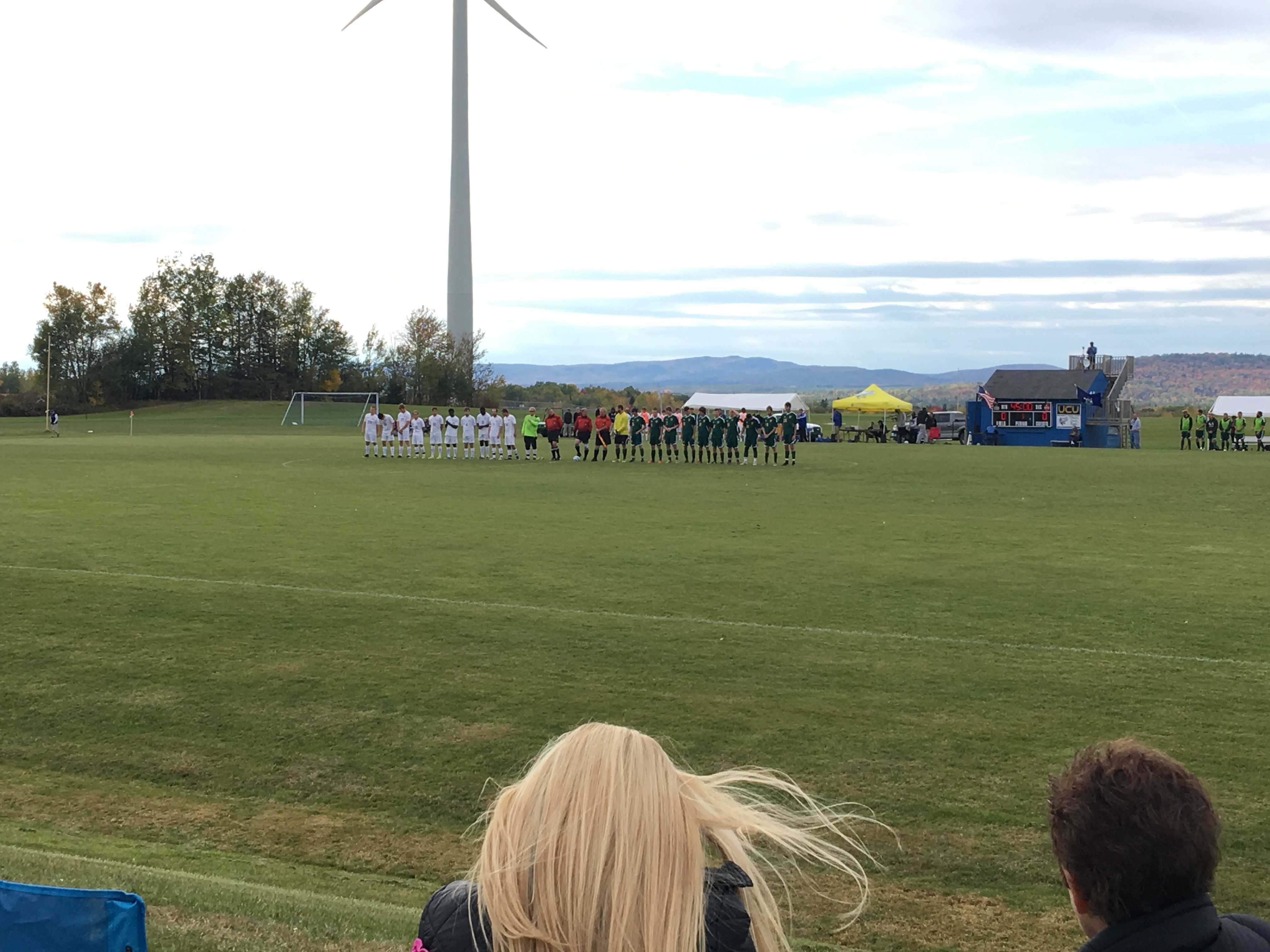 The Unity Rams made their goal in the 30 minute. That one goal was all it took to get the victory from the UMPI's men's soccer team on Homecoming weekend.
     In the 17 minute, UMPI lost Chad Bartlett, who received a red card.  Winning isn't everything, but the will to win is the thing. UMPI never gave up or caved to the pressure from Unity.  The team members tried to the best of their ability find the chance to make a goal.
     "That put a lot of stress on the rest of team to be defensive.  But they united as one to get some chances for the second half," head coach Alan Gordon said.
     Sometimes, when you have been beaten well, you are better for it.  As President Raymond Rice said, "They competed for the game, played great together. And they got many chances even though they lost a player."
     The UMPI men's soccer team built on these experiences and won their next game, because that is the measure of their power.