Our Million Dollar Greenhouse
     Our campus has a very special building. Although most people on campus might have heard of it, they probably don't know much about it. The Zillman Family Greenhouse is a one-million-dollar project. It was completed and dedicated in September of 2019 as a part of UMPI's homecoming.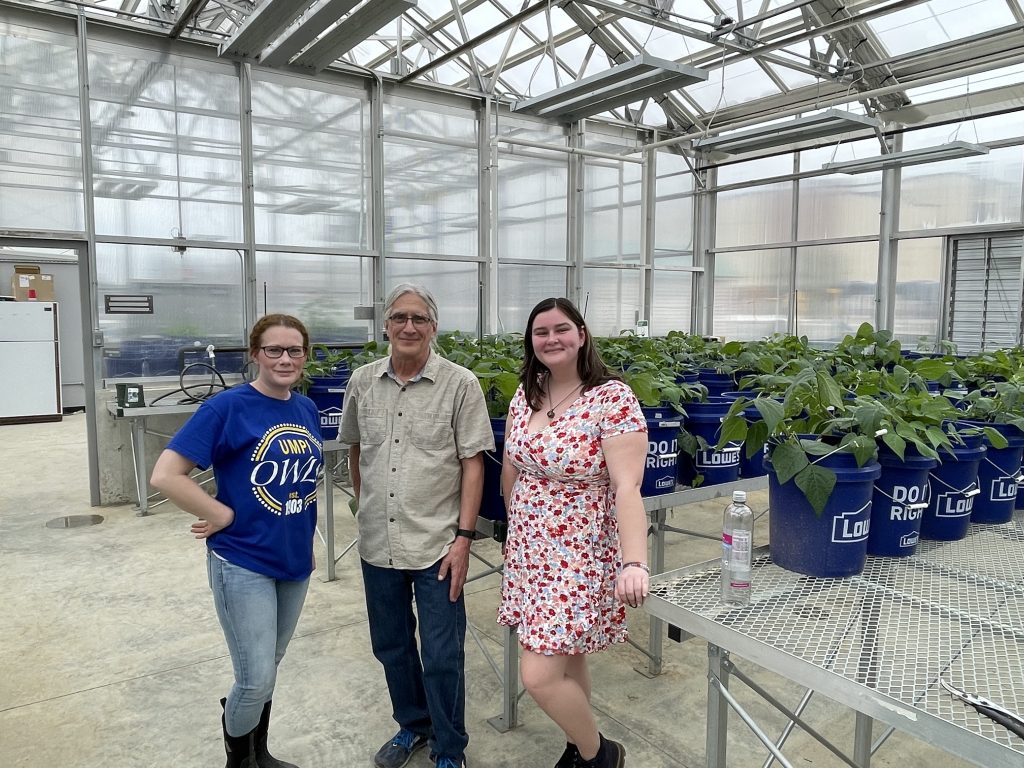 The greenhouse has two separated growing areas. This makes growing different types of plants much easier. In the winter, the temperature inside the greenhouse is around 90 degrees Fahrenheit. In the summer, it gets up to 115 degrees Fahrenheit. A few years ago, Dr. Larry Feinstein worked with the USDA for a project on oats and barley in the greenhouse on campus!   
     The greenhouse grows lots of vegetables. Right now, they have romaine lettuce, spinach, spring greens, tri-color green beans, peas and carrots. They also have seedlings started for some other fruits and vegetables such as bell peppers, green peppers, tomatoes and cantaloupe. When you step inside, you can see rows of blue, one-gallon buckets filled with plants bearing fresh produce ready to be eaten.
     Besides Dr. Feinstein, there are also a few students who pitch in with the work. Lindsay Pelletier helps with the picking and weighing of the produce. She also reaches out to college students or local families who might be struggling with food insecurity. "Many college students struggle with food insecurity," Lindsay said. "Eating locally grown produce is tasty and good for you." 
     Freshman Wyatt Braun is working on an experiment in the greenhouse. He is using a fungus called Mycorrhizae fungi to test if the relationship of the plants and fungi will be beneficial and help the plants produce more food. So far, the fungus seems to be doing its job.
     Freshman Tori Raeihle helps with the gathering, weighing and distribution of the vegetables as well. "I send out emails to students to help them coordinate times for them to come and pick up veggies that they want. I'm also trying to include recipes that are easy for in the dorms and yummy for students to make. So be on the lookout!"
     The Zillman Family Greenhouse has lots to offer to students around campus. It is a beautiful spot on campus, although highly overlooked. If you have a chance, stop by and give it a look around. If you'd like to pick up vegetables, contact Tori Raeihle at victoria.raeihle@maine.edu or Larry Feinstein at larry.feinstein@maine.edu.