Growing up, my household highly anticipated Christmas morning. My brother, sister and I would wake one another up at 5 a.m., because the anticipation to see what Santa had brought us made it impossible to sleep. Creeping down the stairs Christmas morning, our Nana would always greet us. Coffee in hand, she would lead us to the kitchen for freshly baked Monkey Bread, a tradition the four of us shared. Personally, I think the monkey bread was a distraction she created to give our parents an extra 20 minutes of sleep. 
     Regardless of how the tradition started, Monkey Bread became a staple of the Davis' family Christmas. For those of you who don't know what Monkey Bread is, it's a doughy, buttery, cinnamon treat. But don't just take my word for it: try the recipe out for yourself!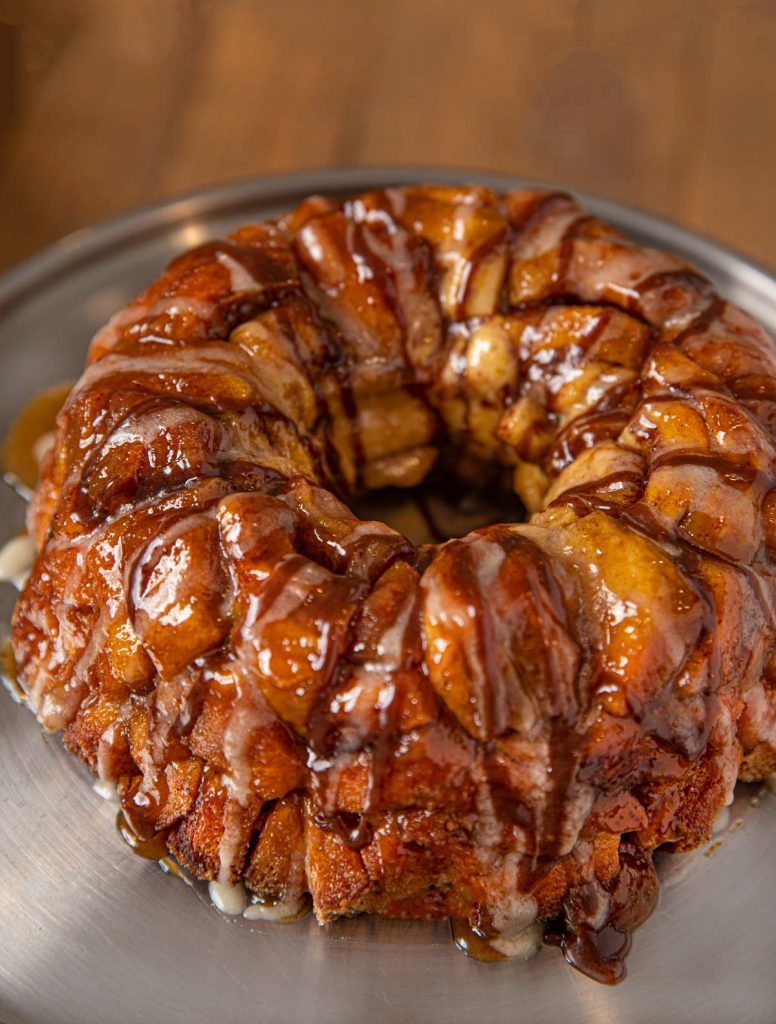 Ingredients
     ½ cup granulated sugar
     1 teaspoon cinnamon
     2 cans (16.3 oz each) of Pillsbury Grands™ biscuits
     1 cup of firmly packed brown sugar
     ¾ cup of butter or margarine, melted
     Optional: ½ cup of chopped walnuts and/or ½ cup of raisins
     Steps
     1 Heat oven to 350°F. Generously grease 12-cup fluted tube pan with shortening or cooking spray. In a large gallon plastic food storage bag, mix the granulated sugar and cinnamon. 
     2 Separate dough into 16 biscuits; cut each biscuit into quarters. Place pieces into bag of sugar and cinnamon, coating the dough in mixture. Arrange the pieces of dough in pan. If desired, add in walnuts or raisins. Sprinkle any remaining sugar over the dough in the pan. 
     3 In a small bowl, mix brown sugar and butter; pour over biscuit pieces. 
     4 Bake for 30 to 40 minutes, or until golden brown and no longer doughy in center. Loosen edges of the pan with spatula. Cool in pan for 5 minutes. 
     5 Eat the Monkey Bread out of the pan, or turn upside down onto serving plate. Pull apart and enjoy!