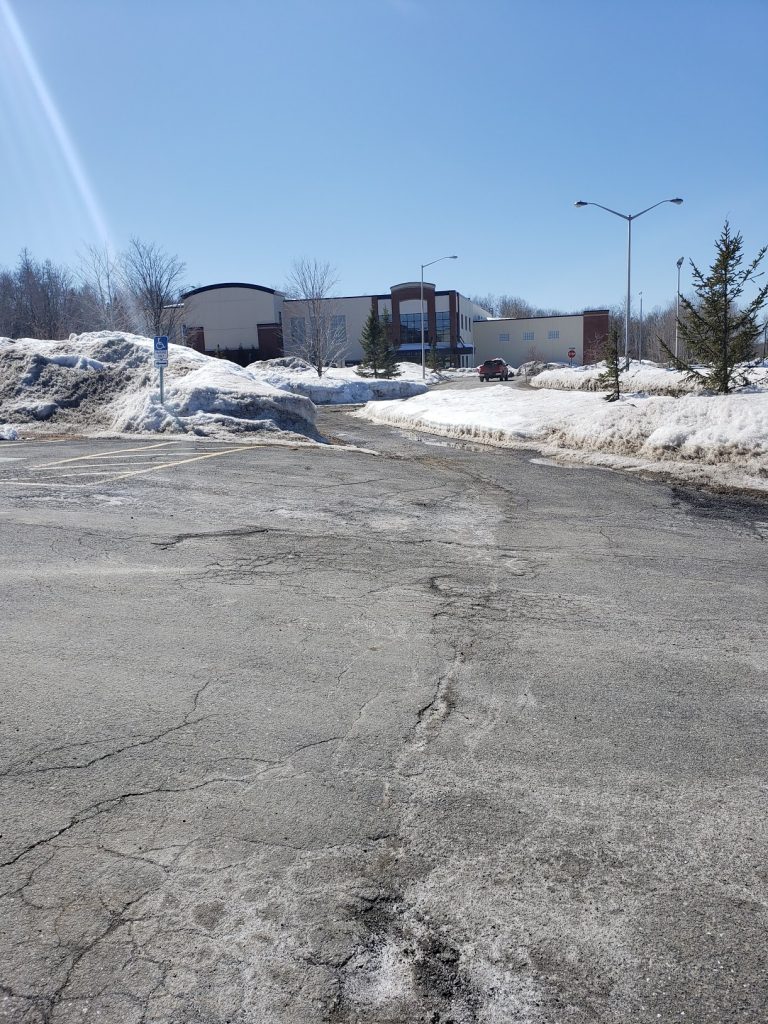 One thing Northern Maine is best known for is the cold. An unexpected heat wave, however, hit the county starting in mid-March of this year. Temperatures have been reaching the upper 90s, which is unheard of for this time of year in northern Maine. Students attending UMPI are shocked by the sudden heat wave.
"I've been a student here for four years, and I've never seen anything like this!" Dorian LaBarey, a senior studying criminal justice, said, "Nobody knows what to do or how to react."
When you step outside, the heat hits you immediately. There are puddles all over the road due to the rapidly melting snow and mud covers the areas where snow used to be. People all over the county are struggling with the heat wave and the major potholes that are on the roads.
"Nobody prepared me for this. I thought it was supposed to be cold up here," Lillee Frogpail, a freshman studying accounting, said. "I thought I was going to be bundled up in sweaters and jackets, but here I am wearing shorts and having to blast the air conditioner in my car."
Town officials and meteorologists warn people about the heat and tell people to stay inside as much as they can. Wear lightweight clothing, drink lots of water and take advantage of your air conditioners. All we can hope is that the unbearable heat will eventually go away.