Tattooing has been a part of humanity's culture for thousands of years. This art is something you have on your body for the rest of your life. This is true whether it's an intricate piece that takes months of planning and multiple sessions or a last minute simple tattoo that you get because you only live once. You will want a trustworthy and talented tattoo artist on the other side of that tattoo gun. Sammie Carmen is just the artist you've been looking for. 
     Sammie attended a tattoo school in New York after high school. After getting her tattooing license, Sammie opened up her shop in Houlton, her hometown. She rented a small room at a hair salon for about six months before finding a larger space that she stayed at for about five years. She is now at her current location, 52 Market Square, Suite #6, Houlton, Maine, where she has been located for over six years. You can find Sammie and her shop on Facebook and Instagram at Sammie's Tattoo Studio.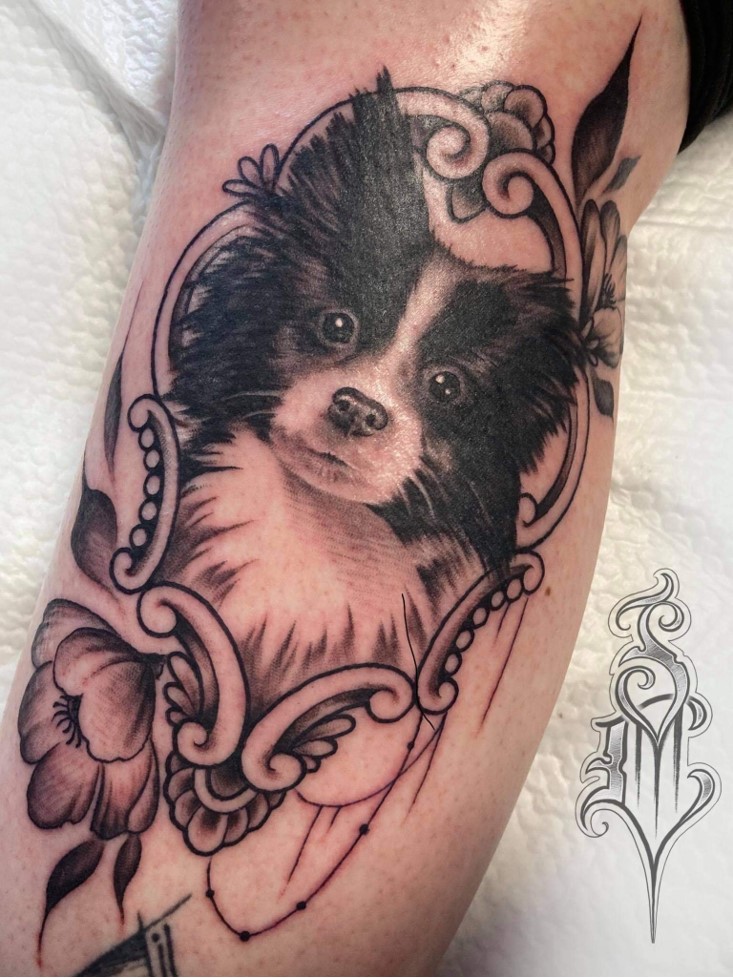 When you walk into her shop, you can see her artwork covering the walls and filling the whole room with a magical atmosphere. Sammie's style is unique to her as an artist. 
     Sammie said, "I really feel like it's been the last few years. Because I've always just done whatever people wanted. The last few years I've been really pushing to like, even if they didn't ask for it, I'm like yo, let me do this in my style a little bit if that's cool. Or know where I'm so busy I can choose who and what I'm tattooing a little bit more. So I really push toward something that's more in my realm or style these days. Same with the pre-draws. I've been pushing them really hard the last few years too. Just because it's totally my own artwork. And yeah, I feel like that helps me develop my own style a little bit more."