The UMPI baseball team has started playing games.  Not only have they started playing, they've seen slow but steady progress. They have started out the season 2-13. By no means is that record outstanding.  But it does top coach's win total since his first season where he won four games. 
     Coach Roger Stinson said, "It's a good feeling to see this team heading in the right direction. I have worked hard to bring in the guys we have, and knowing this is the first full team of guys that I have recruited and to see how the team is bonding is positive. We are all for each other! It's a true honor to coach this group."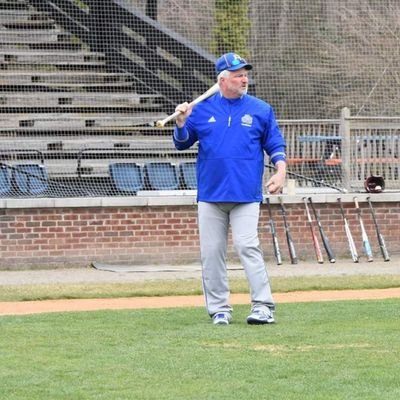 When the team got their second win in Florida team captain Timmy Burns gave the game ball to Stinson and said this is for you. Now Coach Stinson has the ball on his bookshelf in his office, sitting on top of the RussMatt wooden mug he bought. It fits perfectly and he hopes to replace it with another one when the team gets their 5th win this season.  That will be more than any season he has had up here. He hopes to have all the guys sign that one and many more to come. 
     The good news for the team is that they are playing the toughest competition they're going to face right now.  It's only going to get easier when it comes to strength in schedule. The team is already hanging in there with some decent teams, such as Brockport and Fisher colleges. So Stinson and his players feel very optimistic about conference play this season. Jordan Young, a junior from North Carolina on the team, said, "I believe we can definitely make some noise within the North Atlantic Conference (NAC). We have already competed with teams in non-conference play and I think it'll only get better as the season progresses." 
     The team still has plenty of games left this season to make some more noise in the NAC and surprise some people. Coach Stinson said, "I certainly do feel the team will keep winning. The hardest part will be some guys will have to accept new roles moving through the season.  But from what I have seen so far is that the guys are more than willing.  They will be there for their teammates as we move forward.  And I believe we will shock many people in the NAC and on campus."