Journalists' photographs aim to capture the most climactic moments in the world. Press photographers search daily and even risk their lives to take such photos. "A Glimpse of Life: The Pulitzer Photos" takes the viewer on a journey with such photographers. In the film, famous photographers tell the story behind their Pulitzer Prize winning photos.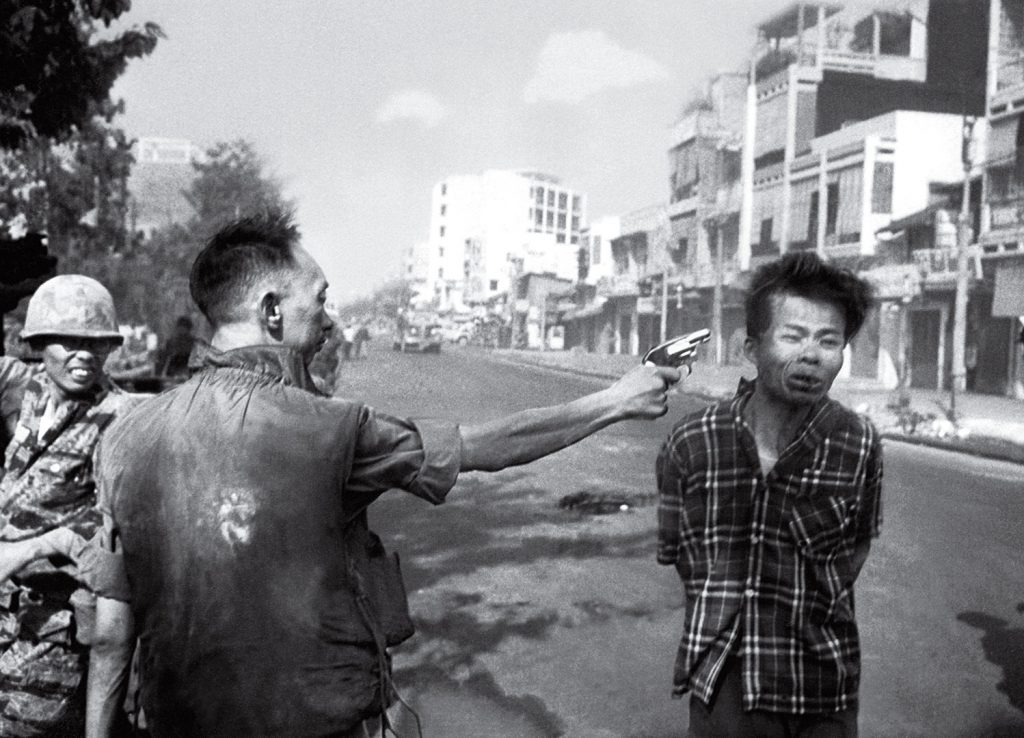 Press photographers often must dive into events of heartbreak and tragedy. The 1969 photo, "Saigon Execution," by Eddie Adams, is an example in the film. During the Vietnam War, some soldiers took a prisoner out into a rugged city street. The prisoner was a thin, young Vietnamese man with messy hair and ragged clothes. A man raised a pistol to the prisoner's head, and the prisoner shut his eyes in terror. At that harrowing moment, Adams took the picture. 
     In the film, many photographers shared the heartbreak behind their work. Some covered war stories, and others famine, genocide or natural disasters. "You rage inside at the helplessness. To try to deal with it, you seek out elements of humanity and courage," Carol Guzy, a Pulitzer winning photographer, said. 
     Press photographers fight tragedy by informing the world about it. With knowledge, which pictures amplify, people can band together to solve problems. "It's an honor to be a journalist," Stan Grossfeld, a war and famine journalist in the film, said. "If I care about something, I can make half a million people care about it." 
     Journalists' photographs spread hope and inspiration with photos of brave people. In 1975, photographer Jerry Gay captured "Seattle Firefighters." The Pulitzer Prize photo, shown in the film, featured four firefighters. At a fire scene, they sat against a wall of dirt, with destruction lying around them. Three of the men had their helmets off, revealing wet, dirty hair and dirty faces. Their facial expressions reflected their tiredness in their important work. "Because they had their helmets off, the picture looked like soldiers," Gay said.