College students at the University of Maine at Presque Isle and throughout the entire University of Maine System are very excited for their future next semester in the fall of 2021. In a press release on March 10, Chancellor Malloy and the UMS presidents announced, "Faculty and staff to prepare to provide students with traditional, in-person college experience and a return to near normalcy in fall 2021." This announcement gives UMPI and the rest of the UMS universities a sign of hope, which is much needed considering the difficult year it has been.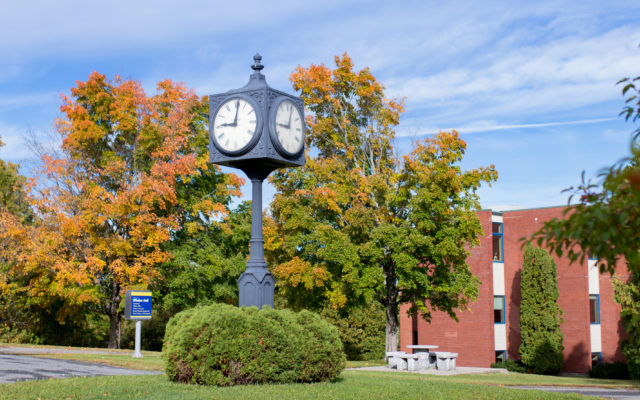 Students at UMPI will experience fall 2021 similarly to what is was pre-pandemic. The UMS will do its best to give students a great college experience, despite the circumstances. Students, faculty and staff members will still be requiring people to social distance and wear masks. COVID-19 asymptomatic testing will also continue. The announcement stated that faculty and staff throughout the UMS should plan for in-person classroom instruction, an increase in residence hall occupancy and campus-based activities that involve outside community members.
     The entire country is moving forward with the pandemic and that includes the state of Maine. With more and more people getting the COVID-19 vaccine, the country is beginning to feel hopeful. Universities and colleges around the country are also moving forward. UMS and other state college systems are doing their best to offer their students a quality college experience. 
     "I think it will be nice to have campus opened up more normally. I am not really a fan of classes over Zoom because I have a hard time with online classes," UMPI student Bethany McAvoy said. "It will be nice to have more activity on campus because it seemed so quiet this year." 
     The 2020-2021 school year was not ideal for many people. But despite this, the UMPI community worked together to make it a great experience. Students, faculty and staff members at UMPI dealt with a lot of changes to campus, but they still persevered. The fall 2021 semester is looking very hopeful for the UMPI community, which is something that everyone has dreamed about since the beginning of the pandemic. 
     "I am beyond thankful that the appropriate precautions were put in place to make UMPI such a safe place to work and learn these past two semesters. With that being said, I am ready for a normal return in Fall 2021," Danielle Pelkey, assistant director of financial aid, said. "I am hopeful students, staff and faculty can experience a more normal environment for in-person instruction, dorm room occupancy and more in-person events."