Despite the difficulty and uncertainty of the COVID-19 pandemic, the University of Maine at Presque Isle has stayed strong due to the hard work and resilience of its employees. From the university's president to the custodial workers, the entire institution has dedicated this past year to keeping its campus and community safe. UMPI is one of the few universities in the country still holding in-person classes. The university's faculty and staff members have dedicated a large portion of their time to keeping UMPI's environment safe and healthy. This pandemic has shone a light on the generous and hardworking people working for this institution.  
     UMPI students were able to make a safe return last fall when campus reopened. Faculty and staff members of UMPI spent the summer working on a strategic plan for students so that they could return. UMPI was able to reopen, but it did come with some changes. With COVID-19 regulations in place, campus looks very different from what it used to.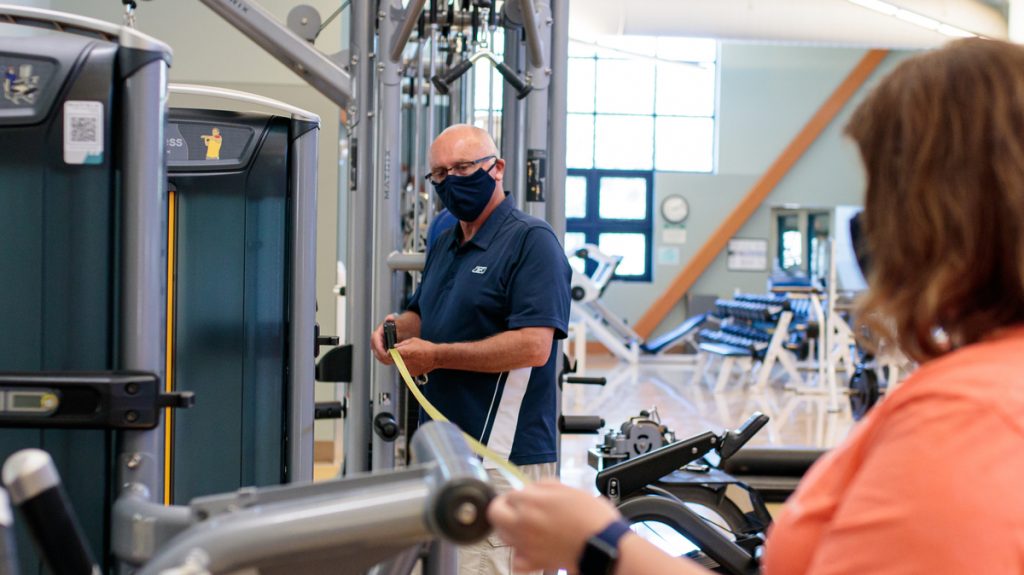 When people walk onto campus, they will immediately notice some changes. Masks need to be worn at all times when people are on campus. The Campus Center, one of the most popular spots on campus, also looks different. A large portion of the seating area in the Owl's Nest was taken away to encourage social distancing. The Kelley Commons cafeteria in currently serving food through a takeout system. Students can still eat in the cafeteria, as long it is one person per table. Many larger onsite classes are being held in the Multipurpose Room. In the Campus Center and throughout the rest of the campus, there are arrows placed on the floor in order to regulate traffic flow. COVID Testing is taking place in the MMG Center throughout the semester.