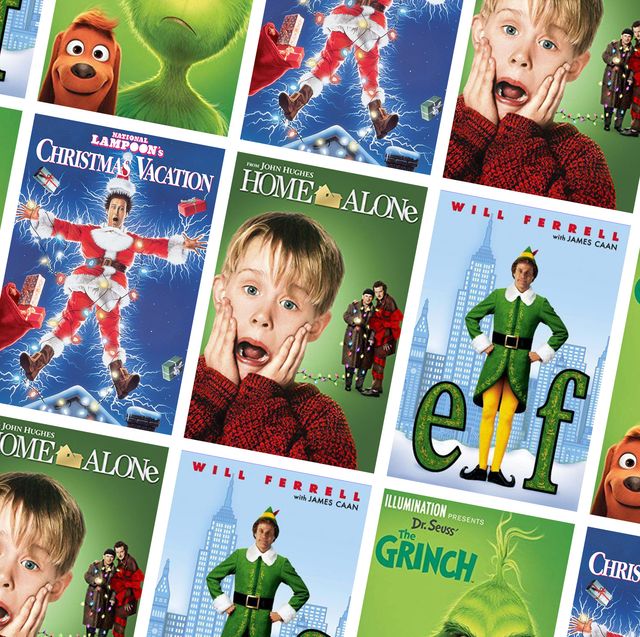 The Polar Express (2004).
     This film is based on the popular and beloved children's book by Chris Van Allsburg. "The Polar Express" follows the adventure of a young boy who has a hard time getting into the Christmas spirit. Great for any age, snuggle up with some hot cocoa and enjoy the magical soundtrack. This movie will make you believe in the magic of the holiday season again.
The Santa Clause (1994).
     After accidently killing a man dressed as Santa on his roof, divorced dad Scott (Tim Allen) is transported to the North Pole. Upon arrival, an elf explains that he must fill the role as Santa before the next Christmas arrives. This comical movie will have you laughing at the lengths Scott will go in order to save Christmas. Again, be sure to have the hot cocoa on hand. This movie will have you craving the yummy creaminess of rich hot chocolate.
It's a Wonderful Life (1946).
     "It's a Wonderful Life" follows the story of George Bailey, a small-town man with big dreams to see the world. Before getting the chance to live out his dreams, George faces some hard times that leave him wanting to end it all. Through meeting someone unlikely, George is able to find and remember the importance of his role in his small-town life.
How the Grinch Stole Christmas (2000).
     What started as a simple cartoon story has been marvelously transformed into a live action Christmas classic. Following the original story-line, the Grinch (Jim Carrey) reluctantly befriends Cindy Lou Who (Taylor Momsen). Little Cindy Lou Who then helps the cranky Grinch find his heart amidst preparation for Christmas in Whoville.
Christmas with the Kranks (2004).
     Luther (Tim Allen) and Nora Krank (Jamie Lee Curtis) opt to celebrate their first Christmas without kids on a Caribbean cruise. Their Christmas-obsessed friends and neighbors disagree with their plan. The Krank's plan slowly comes unraveled as their preparations for their trip are interrupted by their lack of Christmas spirit.
Elf (2003).
     Buddy the Elf (Will Ferrell) was accidentally raised thinking he was an elf at the North Pole. After spending nearly three decades building toys in Santa's workshop, Buddy finds out the truth about his origins. Venturing to New York City, he takes on the task of finding his dad. This heartwarming comedy will have you belly laughing at all the adult humor.
A Christmas Story (1983).
     This comedy will leave you telling everyone you know, "You'll shoot your eye out." The plot follows young Ralphie Parker (Peter Billingsley) and one specific Christmas where all he wanted was a Red Ryder Carbine Action 200-shot Range Model air rifle. Watch along as Ralphie pleads his case as to why he absolutely needs this present for Christmas.
Home Alone (1990).
     Accidentally left behind from a family trip to Paris, 8-year-old Kevin McCallister (Macaulay Culkin) finds himself defending his home from two con men. What started as a bratty childish wish to not have a family turns into a comical defense mission.
Rudolph the Red Nosed Reindeer (1964).
     Almost everyone knows this classic heartwarming story. Rudolph, born with a glowing red nose, is seen as an outcast among the other reindeer on Santa's sleigh team. Realizing his dreams of pulling Santa's sleigh may be too farfetched, Rudolph nearly gives up. It is not until his friends get in trouble that he realizes his glowing nose is a gift. This movie will leave you humming "Rudolph the Red Nosed Reindeer" days after watching it.
National Lampoon's Christmas Vacation (1989).
     When Clark Griswold's (Chevy Chase) hick cousin Eddie (Randy Quaid) shows up unanounced for the holidays, nothing goes as planned. What Clark had hoped would be the perfect Christmas is quickly derailed. This dysfunctional family's attempt at Christmas will have viewers laughing until the end.