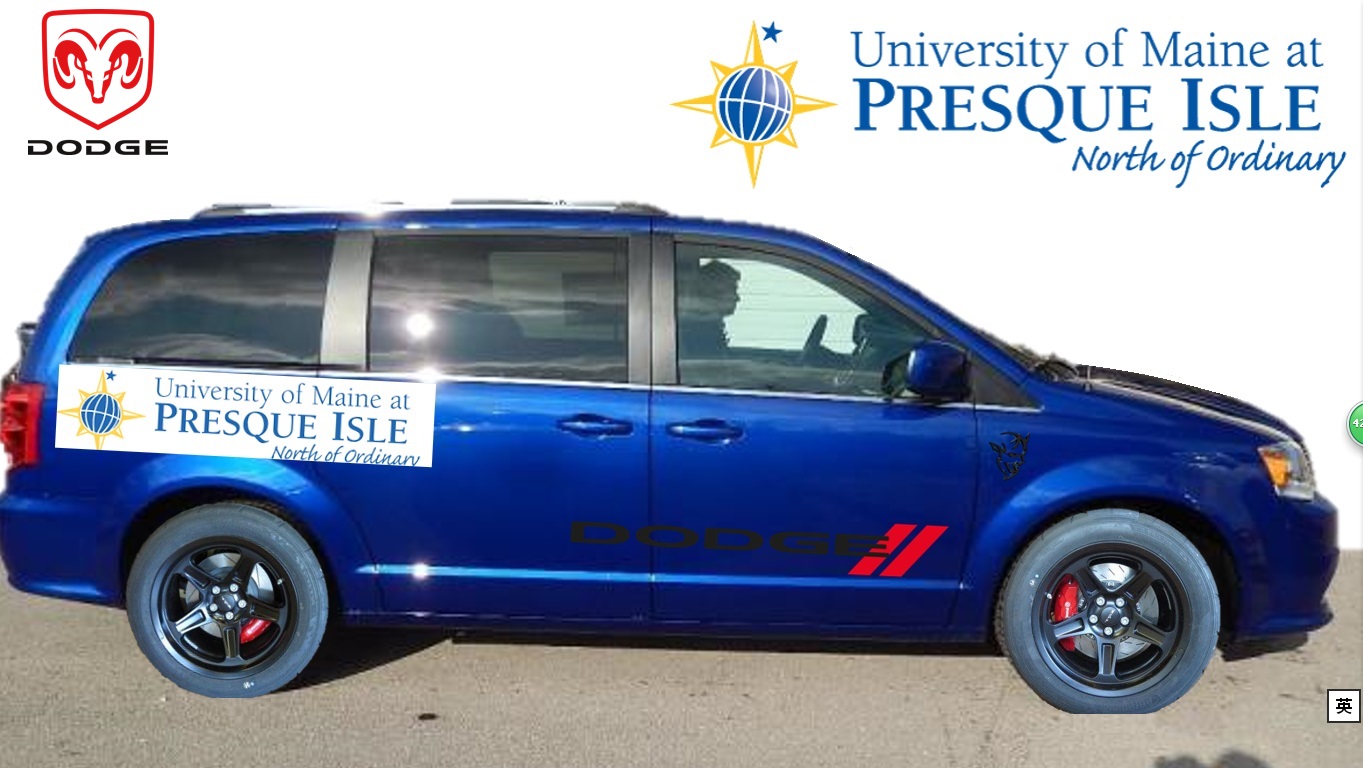 Good News!  UMPI bought a new school minivan. Time is too precious to waste. Time can decide the death and life of cancer patients.  Also, time is money for people in business. A few minutes will make people in business lose money, and a few minutes will make people miss an airplane. What UMPI did for time management is to provide a high performance and energy-efficient school car. The car can deliver students or staff members to any place they want to go faster, safer and more comfortably than a standard vehicle. Maybe an old vehicle carries students to the airport in 15 minutes. Now the new car only needs half that time!
     UMPI's new car is a custom design, the world's only, from the Dodge company. Dodge named the car Grand Caravan SRT Demon. Like the name suggests, the vehicle is made up of the typical minivan, with the powertrain of a Dodge Challenger SRT Demon. It has a 6.2-liter supercharged V8, the base output here is now 808 HP, which bumps to the full 840 HP and 770 pound-feet of torque when you feed it 100-octane gasoline. Yes, 840 horsepower. And 770 pound-feet of torque. Sixty miles per hour in 2.3 seconds. Quarter mile in 9.65 seconds. Of course, for safety, a rugged roll cage design, racing seat, four-point safety belt are designed in the car. There also is the most modern and comfortable equipment like a Harman Kardon 19-speaker sound system.  Plus a power sunroof and heated and ventilated leather front seats are available.
Does this car attract you?  UMPI is open for all students to rent it, but you need to make reservations two weeks in advance with proper body-checking conditions.