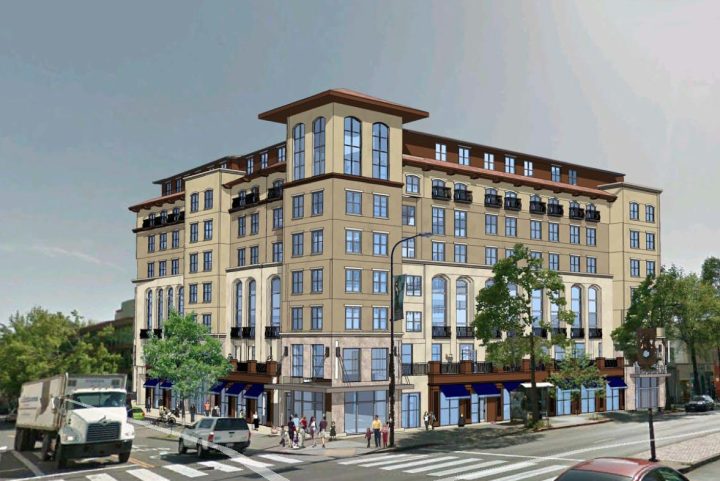 "We are considering building a new hall at UMPI, and now we're telling everybody. Maybe the UMPI community can work together with each other to discuss the name, the structure, the architectural design and other details," Raymond J Rice said.
Although this information has not been released to  everyone until now, UMPI management team is doing preparatory work now. The tentative primary plan for the future is an eight floor integration construction. A new cafeteria will be open on the first floor, it not only will add new foods that include Japanese food, Chinese food, and Thai food but it will also have food delivery services for all the people who live in Presque Isle. Also, a company store will open on the first floor, it will stock from Walmart with goods that people like and need.
The second floor will have recreational and club activities. It will consist of a dancing hall, billiard room, table tennis room, theater, chess room, beauty salon and karaoke which are ideal places for the guests who come from downtown, campus or even other cities to spend time, These additions will make it easier for visitors and the UMPI community to excercise and relax.
The third-floor will be art galleries and museums. The biggest Maine Arts Exchange Center will arise in the University of Maine at Presque Isle.
"So far we've got all these plans, we're listening to people's views, completing the building plan is our next step. We will let the public know when we have further information" Rice said.
One of UMPI students — Nancy Tian after heard this news said: "I will be attending at the opening forum to complete the building plan. I am so excited about it! UMPI will give Presque Isle, all people a surprise!!!"
The community is welcome to join us for the discussions for this great plan. Questions and comments can be sent to raymond.rice@maine.edu.