This year's Emmy Award nominations are the most diverse ever. Half of the lead drama actor nominees are people of color. And 44 percent of all acting nominees are non-white. 
     The first transgender woman, M.J. Rodriguez, was nominated for lead actress.  If she wins, she would be the first transgender person to ever win an Emmy. This was unheard of even three years ago. A transgender woman leading a mostly transgender cast on an Emmy nominated TV show, "Pose," was equally unheard of.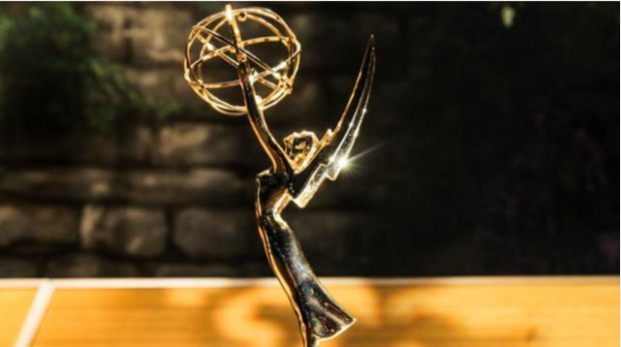 Of her nomination, Rodriguez said, "I do believe this is a pivotal moment. There's never been a trans woman who has been nominated as a leading outstanding actress and I feel like that pushes the needle forward so much for the door to be knocked down for so many people."
     LaTasha Bishop couldn't agree more. She's also a transgender woman. She never thought we'd be at this point. For her, it's more than just representation. "It's about being humanized. It's survival. The world doesn't fully accept trans women. Especially black trans women. But it's definitely getting better. This show has opened some eyes."
     So, the television landscape is changing. More women and people of color than ever are leading TV shows. This means that more diverse actors are being hired. Nielsen's report "Being Seen on Screen: Diverse Representation and Inclusion on TV," tracks this data. And according to them, diversity on screen has increased every year.
     What this also means is that more people get to see themselves represented on TV. That fully  matters to Marla Abbas. She's a client services representative. She and her daughter Bailey love to watch awards shows. "I love that she gets to see more possibilities of what she can be. I didn't see that growing up. I don't remember many black people winning TV awards when I was young."