Indoor summer concerts are back. It seems like every day an artist announces a new tour. Harry Styles recently announced the continuation of the U.S. leg of his world tour, rescheduled from last year due to Covid-19. So far, he has announced only the U.S. portion of the tour though. In most of the rest of the world, full capacity concerts are not a thing again yet.
Across the country, everyone from Lady Gaga to Maroon 5 to Bruno Mars is booking multi-city tours.  According to data platform PredictHQ, ticket sales are booming. The predicted revenue for June is $1.6 billion.  People are excited to attend events again, and bands are excited to perform.
At the same time, Covid cases are steadily creeping back up in every state, mostly because of the Delta variant. Most states have no mask mandates in place and Covid protocols vary from venue to venue.  During a recent White House briefing, Rochelle Walensky, director of the Centers for Disease Control and Prevention, said that this is becoming a "pandemic of the unvaccinated."
In Las Vegas, there have been huge crowds since shows have returned and the mask mandate has dropped. Las Vegas has seen its highest rate of new Covid cases since February. The Southern Nevada Health District advised that everyone wear masks again. But it has no authority to enforce it.
Phyliss Jenkins attended the first full-capacity event at the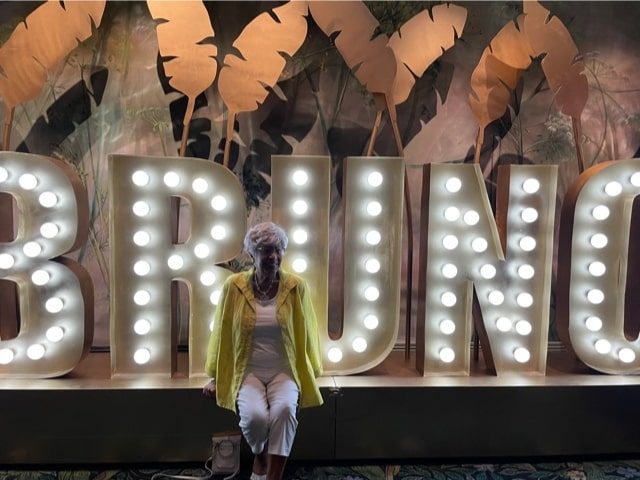 MGM Grand Garden Arena since before the lockdown. She saw two shows that weekend, Dave Chappelle and Bruno Mars. She says that at one show they did offer masks, but it was more of a swag gift. At the other, they did not. In both crowds, few people wore masks at any time. But still, she's excited. "I would say personally, on a scale of 1-10, I'm about a 12. Not only personally, having not been anywhere for over a year, but to be going to two concerts. That even in a normal year would be exciting. So, I'm really, really, excited," she said. But she is also worried about coronavirus. "I am still concerned about it…throughout both of the shows and going through the casinos, because you don't have to wear masks. But I still had my mask on throughout both shows."