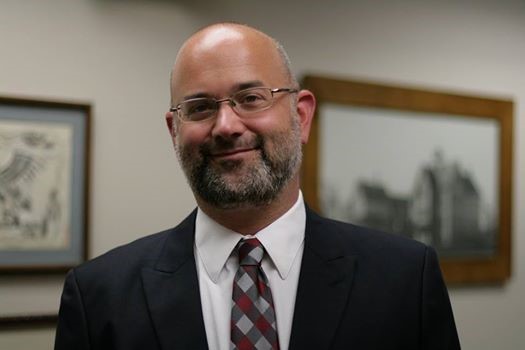 It's just about March Madness time, which reminds me of the years I spent as a grad student at UConn, waiting to see what seed the Men's and Women's Basketball teams would receive.  Back in the '90s, the household names were Ray Allen (nearly 2,000 points) and Travis Knight under Coach Calhoun; and Rebecca Lobo (more than 100 colleges tried to recruit her!), Jennifer Rizzotti (point guard for their first national championship!) and Nykesha Sales (Defensive Player of the Year in 97-98) playing for the remarkable Coach Auriemma.  It was never crazier (not always in a good way) at UConn than during the month of March…and probably never more exciting.
     Spring is an exciting time at UMPI for sports as well, with some teams finishing up and others just getting started.  Men's Basketball finished a strong 13-14 season—starting off by beating Pine Manor in November, followed by wins against Conn College, SUNY Canton, St. Joseph's and Valley Forge in their very first ACAA Championship—only to lose to Pine Manor in the finals.  Kevin Collins and Maurice Harris both went over 1,000 points for their careers here at UMPI, and Kevin led with 14.9 points a game.  Anthony Chacho probably played more minutes this season than any other player in the NCAA (35 a game—are you kidding me???)—and led the team in percentage beyond the arc.  And it seemed like Deandre Duncombe was the Freshman Player of the Week at least once a month, routinely making outrageous reverse finger-roll layups and steals.
     Women's Softball starts March 10 against Thomas College in Orono, with games scheduled against Sweet Briar, Pine Manor (!), Lyndon/Johnson State (ha!), Husson (whom they beat in a scrimmage this past fall) and UMF.  Sara Packard (who started every game last year and had 22 wins!), Jordi Legassie (scored 26 runs), Jackie Peers (.389 on base percentage) and Nicole Marucci (an outrageous .393 batting average) return from last year's Division III All-Independent Team—hoping to lead them to a third consecutive USCAA Tourney, which would be a school record.  The team has gone a remarkable 48-31 in two seasons under Coach Sara Shaw.
     And these are just two of the great teams we field every year, from soccer, to volleyball, to cross country and track and field, baseball and Nordic skiing (which is known to wake up bears from hibernation from time to time).
     As great as athletics is at UConn and other Division I schools, there is just something special about Division III—and particularly Division III at UMPI.  Our athletes are here to earn degrees and, at the same time, play the sport(s) they've loved since high school and, for many, elementary school.  But Division III is all about the balance between the classroom and the court or field or course.  As Women's Softball and Men's Basketball have demonstrated just this past year alone, Division III can rival the other NCAA divisions in quality and competitiveness and success.  Even more so, at UMPI you can watch teams truly come together and excel over the course of a season, as Women's Basketball did.  Rhylee Wright (13.8 pts and nine rebounds a game!) was named ACAA Player of the Week just before the end of the season.  But it was just as remarkable to watch seniors Jessy Dickison, Teagan Lawyerson, sophomore Emmy Churchill and freshmen Kendra Silvers and Marissa Reagle, with the rest of the players, take their team to a much higher level under Coach Kane.  They are here because they want to be successful in the classroom as well as on the court—and there's nothing better than watching them play.  (Even if I wanted to throw a chair at the refs once in a while—luckily Sharon Roix held me back….)
     I love Division III Athletics for a pretty simple reason:  it's great for the scholar-athlete and great for the school.  In Division III schools such as UMPI, the scholar-athlete often maintains a higher GPA than non-athletes, and they are statistically more likely to graduate on time and with less debt.  But the advantages of playing competitive sports doesn't end with retention and degrees—it provides critical skills in multiple aspects of lifetime success: in leadership development, pride in their team and themselves (and hopefully UMPI!), lifetime friendships and balance and fulfillment in a way that is often quite different from the academic realms.  In short, when athletics harmonizes with the academic mission of a university, everyone wins.