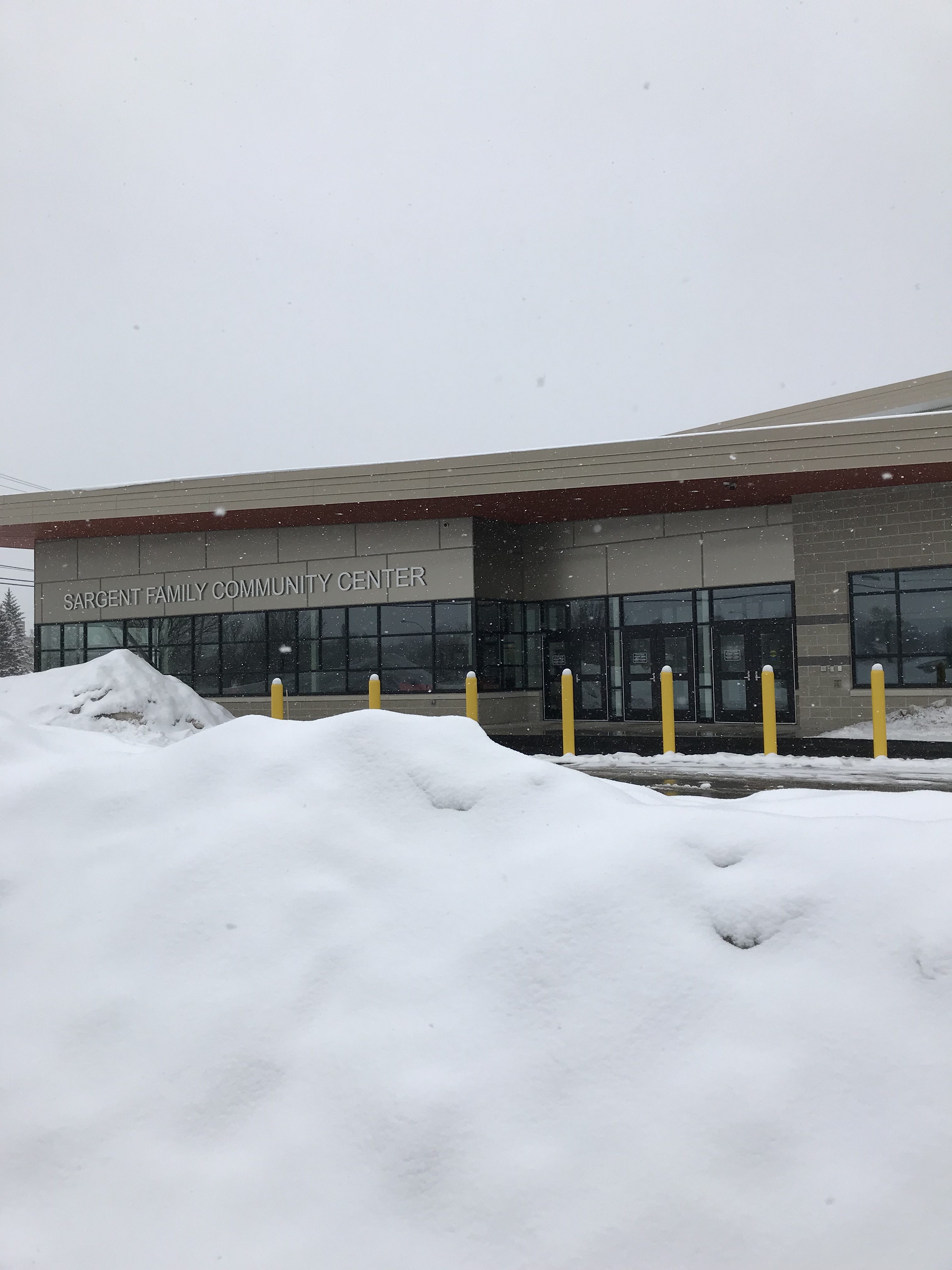 Anyone who has survived a Maine winter knows it can be long and isolating if you don't have things to do.  Some residents enjoy outdoor winter activities such as snowmobiling, skiing or snowboarding.  But many prefer to stay indoors in the winter months.  It's easy to become restless and bored around this time of year.  The snowbanks are still steep and there isn't a great deal of places to visit and things to do in frigid Aroostook County. But there is one option that Presque Isle residents haven't always had the opportunity to use: the Sargent Family Community Center. 
     Anyone can enjoy the open gymnasium and the indoor track.  The walk-in track is a popular choice for many Presque Isle residents looking for exercise in the winter months, program director Andrew Perry said.  "We tend to see more people utilizing the rec center in winter," Perry said.  When the fifth and sixth grade basketball teams aren't playing in the gym, adults and children can enjoy games of pickleball, volleyball and dodgeball.  Even Nerf wars are hosted, allowing for some seriously fun exercise.  Most events or games are broken up into certain time blocks determined by age or grade level.  Indoor swimming lessons are offered at UMPI's indoor pool.  Presque Isle Recreation and Parks staff is there to help people improve their skills in the water.        
     Community center staff members want to make sure people of all ages have ample opportunity to enjoy the facility.  A room designated for seniors and one for kids grade six through 12 lie to the left and right of the front entrance, respectively.  Each room contains toys and games for the appropriate age group.  The teen room, for example, has a ping pong table and huge bean bag chairs to relax in.  The senior room hosts games of bridge, billiards, knitting and stitching sessions.  Staff members are at hand to make sure only those who fall within these age groups enter these rooms.  "We wanted a safe room for just teens," Perry said.
      The teens like it that way.  "It's a nice place to hang out.  I'm getting better at ping pong," local middle schooler, Dylan Graham, said.
     With all the cold weather this winter, the community center has been a popular source for indoor fun.  So brave the winter winds one more time and head down to the community center.  Whether you want to work up a sweat or challenge a friend to a game of bridge, the Sargent Family Community Center is the place to be.