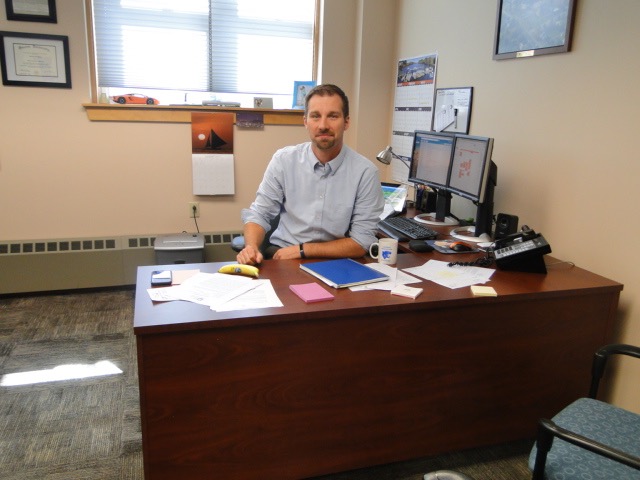 Welcome Back! Although you might not see us as often as others, we, in the Finance Office, have been busy ramping up for the start of the semester and are looking forward to a great year.  Over the summer and even now our office is living and working in three years all at once.  First, we are ensuring that the last fiscal year (ends on June 30) is successfully closed out and are running a myriad of reports to make sure all is in order.  Second, we are making sure that the new fiscal (and academic year) is kicked off to a great start.  This means making sure all departments across the campus understand their individual budgets and if unforeseen needs arise, we collaborate with those areas to see how best to financially support those needs.  Last, and it may seem surprising, we are already starting the process for developing our budget for the fiscal year that will start July 1, 2019 (aka Fiscal Year 2019).  A lot (and I mean a lot) of hard work across the campus, by all departments, goes into developing budgets and the task is all the more complex due to the fact that you are planning for something that is still more than 10 months away.  There is never a dull moment, and if we ever do get tired of a certain year, we just jump to a different year for a while.
In all seriousness, there is a lot that goes into financially supporting a campus.  It is actually quite fascinating (that's, of course, coming from a finance nerd) and we would be happy, at any point, to give anyone who might be interested a "peek behind the curtain" and to show how the inner workings of this great institution translate into the dollars and cents.
On the Facilities side of things, I am sure you will notice that our team has been extremely busy over the summer.  Despite having minimal staffing, and minimal financial resources, our facilities team (ALL of them) have done a fantastic job at not only maintaining our great campus, but also putting in some much-needed upgrades.  They truly are some of the unsung heroes of this great institution.  Many, if not all, of the outside visitors whom we receive immediately comment about how beautiful a campus we have.  Those accolades are in large part to the great work of the men and women in Facilities Management!  If you get the chance, I encourage saying hello to members of our team and thanking them for the hard work they put in day in, day out!
We wish you all a great semester!