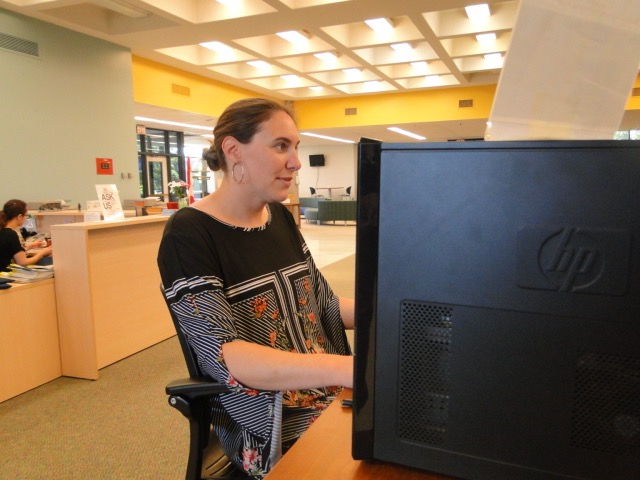 The Department of Library Services is located in the Center for Innovative Learning. The offices are located on the first floor, while most of our physical collection is located on the second floor. Library services will be happy to assist you with all of your research needs and provides access to books and ebooks and electronic access to over 75,000 full text journals.
Each floor of the CIL has different services and functions. The first floor is a collaborative space where a certain amount of noise is expected and a perfect place to have group meetings or study with a classmate. The second floor is a quiet study space, so please refrain from creating noise of any kind, as it is the only quiet zone on campus. The ground floor is a combination of the other two floors, where testing rooms are used during the daytime hours, but groups may meet in the evenings.
Please stop by to take advantage of the comfortable couches located throughout the CIL and feel free to relax while you study. For any questions about the department of library services, just ask Michelle or Roger: we will be happy to help you. The normal hours of operation for the CIL during the fall semester are as follows: Sunday, 5–10 p.m.; Monday–Thursday, 7:30 a.m.–10 p.m.; Friday 7:30 a.m.–4:30 p.m.