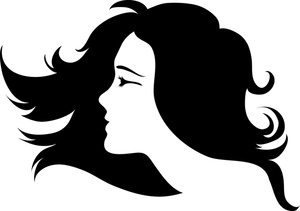 "She has dreams to be an envy, so she's starving.  You know, 'Covergirls eat nothing.'"  Alessia Cara sings these words in her song "Scars to your beautiful."  These words ring true in the beauty industry.  "Women will skip meals all week long to save money to get their hair done," Gale Bradley informs her students at DelMarVa Beauty Academy.  In small-town Salisbury, Md., Salisbury University students hoard financial aid and beer money to make a trip to the salon for that new color they saved to their Pinterest board.  What drives these sensible women to take desperate measures to ensure an appointment at their salon?
All hairstylists will tell you that, unofficially, they are also therapists.  Every day, all day, clients come in and pour their hearts out to the scissor-wielding, color-slinging, makeover goddess who stands behind them, effortlessly changing their lives inside and out.
"I just don't  know what to about Derrick*.  This last surgery has him so depressed.  He's just not acting like my son anymore,"  a client confided at her last appointment.  After spending two hours with her, her stylist was able to cover up her gray, give her a fabulous cut and reassure her that everything would be OK and that she (the stylist) would reach out to Derrick (also one of her regular clients).
It's not just the beauty services that are offered that bring these women (and men) in to the salon. It's the sense of companionship and reassurance that comes free of charge.
Often, stylists earn more than just a paycheck.  They are rewarded with changing someone's life.  A bride on her wedding day can look at herself in the mirror after her hair and makeup are done and feel all the stress of the event melt away at the sight of her overwhelming beauty.  A cancer patient who was tired and broken and feeling like the ugliest person alive broke down into tears after her haircut.  "I feel like I look like a woman again," she sobbed.
Hairstylist may not be at the top of the Fortune 500 list of inspiring careers, but it is one that deserves praise.  Every day these women and men deal with a revolving door of demands: physical, mental and chemical obstacles and an outpouring of emotions from their guests.  They are a group of trusted individuals who strive to make a small part of everyone's day amazing.  The last words of Alessia Cara's song are "we're stars, and we're beautiful."  And that's how stylists send their guests out, every time.
*Name has been changed.