The rising rate of veteran suicide is a topic that creates a lot of buzz in the news. The Office of Veterans Affairs (VA) has numerous programs to combat the issue. The problem is that its programs don't work for many veterans. Save A Warrior (SAW), based out of Ohio, is dedicated to changing this narrative. The SAW program, founded in 2012, is at the front of the fight against suicide. To date, over 1400 men and women have gone through the program.
SAW provides a 75-hour program. From start to finish, it is designed to turn the perspective of trauma upside down. It is different. What does that mean? It means that for 75 continuous hours participants are immersed in the program. They give control of their lives to someone else. All applicants walk in voluntarily, looking for a new way to deal with their trauma (demons). If they stay, and if they allow themselves to begin to heal, they walk out with a chance.
Recently, SAW received a grant from Disabled American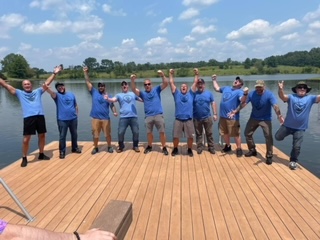 Veterans (DAV). It is building a National Center of Excellence for PTS(d) in Ohio. The new facility is slated to open in 2022. It will be the site of all future cohorts in Ohio, as well as host meetings and classes for staff and board members.