When imagining the perfect Valentine's with your hubby, stuffy masks, social distancing and ordering in usually don't come to mind. This season of love was the first for most lovebirds to be celebrated in a pandemic. Eating out at a fancy restaurant, going on a romantic scavenger hunt or making a public declaration of love was not in the cards for the season's hopeful lovebirds. Plans changed and new creative ways to show your love had to be created. Whether you're in the throes of puppy love or your third year of a committed relationship,  Feb. 14th can be daunting for any couple, especially in a pandemic. 
     First year at UMPI, Rebekah Potrero, and her boyfriend, Marcus Daigle, celebrated this Valentine's Day in the safety of their own home. Their love story began with a right swipe on Tinder and has been going strong for a little over six months. Rebekah is 19, while Marcus is 18. Rebekah's opinion on Valentine's Day is that it should be celebrated more than once a year. While Marcus was somewhat indifferent about the holiday, he still feels it should be celebrated.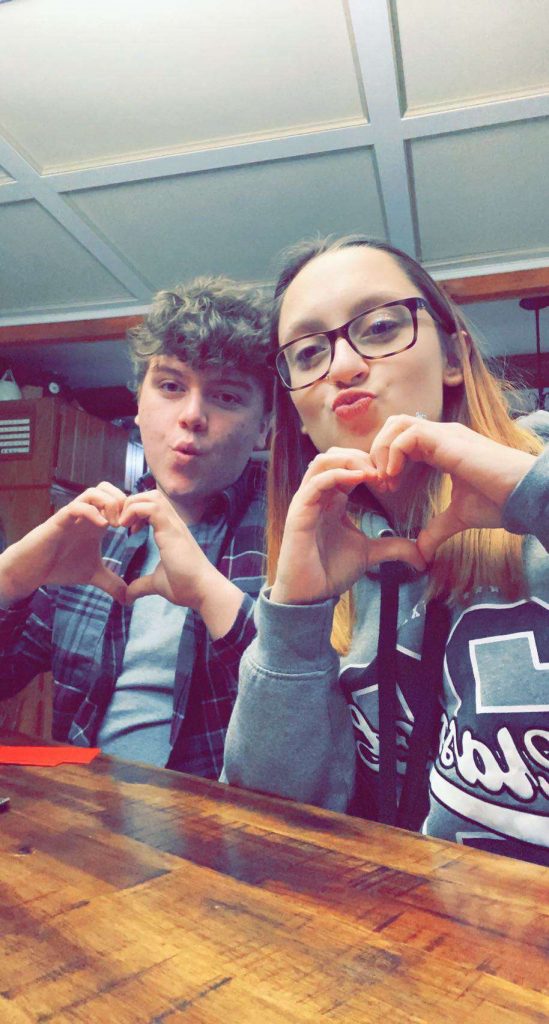 With such a limited choice of COVID-safe dates and social-distanced romantic gestures, it was hard to make the holiday romantically memorable. Rebekah found it, " Less (memorable) because we couldn't do anything. Not as memorable as it could have been." Marcus agreed. 
     The couple enjoyed the holiday by exchanging gifts, watching the Aladdin movies and some Gordan Ramsey shows, all while cuddling. Rebekah made Marcus a homemade gift, while Marcus got her a bouquet of flowers and some Valentine's chocolates.