The Ashland Diner sadly closed on Jan. 30. Knowing such businesses hold small towns together, this upset many Ashland folks. Annie's Bake Shoppe, located on Ashland's main street, however, plans to fill those empty shoes.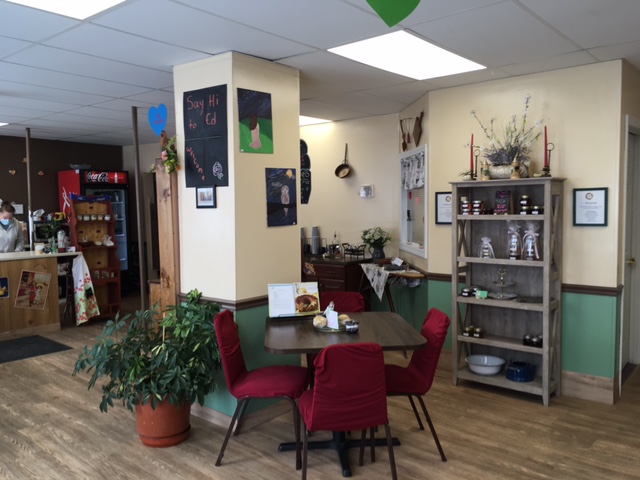 The business offers wonderful cookies, cakes, pies and German pastries. Paintings and old cooking tools hang on the walls. Around the shoppe stand displays of handmade pottery, jellies, soaps and teas for sale.
     The bakery's name comes from the owner's grandmother, Anna Katerine Williams. She lived in Austria during World War II. The Gestapo ordered her to hurt a Jewish friend, and she rebelled. In response, the Gestapo sent her to a Nazi prison camp. "She had quite a mouth on her," the owner, Gina Wolf, said. There, Williams became an English translator for the Germans. At the same time, she worked as a spy for the Allies. So, along with making great food, the bakery bears the name of a truly inspiring person.
     The bakery will relocate to a larger building on Portage Road. The owner and her assistant plan to open their new doors between early-and-mid-April. The property will be just across the river from the town. The VFW owned the building before, but the area no longer has many veterans. In the bakery's hands, Wolf hopes to provide the town a place to hang out. "There will be more space so we can serve people sit-down meals," she said.