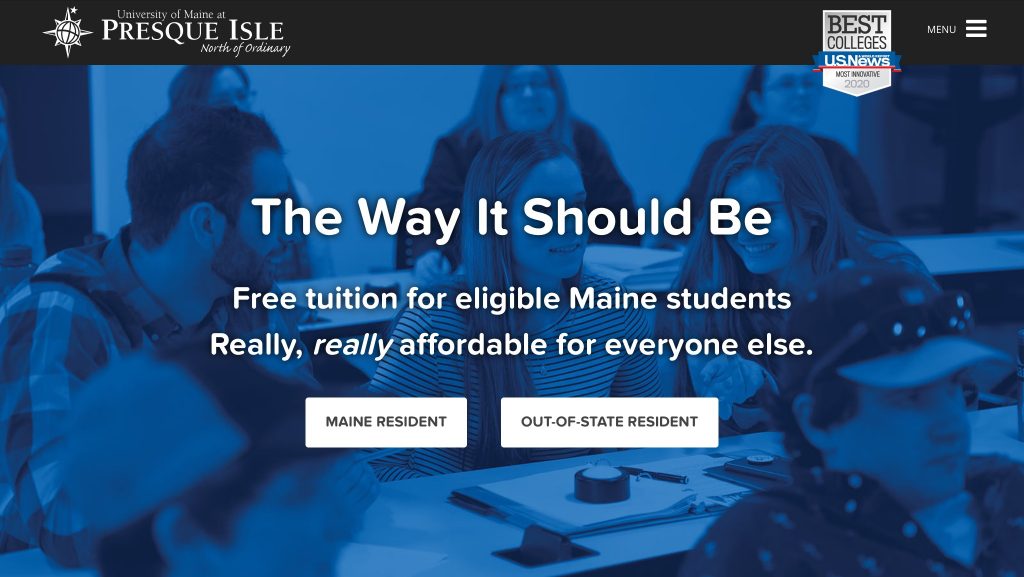 UMPI has been making great leaps in innovation in the last few years. They were recently named one of the top 5 Most Innovative Schools for Regional Colleges in the North. In addition to this, they received four other top rankings as a part of the U.S News and World Report 2020 Best Colleges list.
Deborah Roark, Executive Director of University Advancement and External Affairs is proud of the direction UMPI has gone. "It's really about judging the quality of each of the schools and it's based on many different factors to determine the rankings," Roark said. "The retention rates and your graduation rates and all of those kinds of things that look at the college itself."
As a smaller institution, officials have had to be creative and work hard to get UMPI to the place it is today. Of course, being a small school doesn't mean that they can't achieve great things.
"I think that a small school in a setting like Presque Isle, you always have more opportunities than big schools," said senior Evan Zarkadas. "The reasoning behind that is that there are still the same needs as in a big school but with less students. So when a student is really proactive and wants to do things, he can do them because there is the opportunities available. But on the other side, UMPI is providing the help needed for a student to succeed and pushing towards their success."
UMPI was also named the 30 Best Regional Colleges in the North, the top 20 Public Schools in the North, and the top 15 Regional Colleges in the North for Graduates with the least debt.
"We've really been focusing on the Free-For-Four program with the For Maine Families program that will help our students cover those gaps," Roark said. The Free-For-Four covers that gap between tuition and fees and what they're receiving in their pell grants from the U.S government.
In another new ranking, UMPI also was listed as one of the top 25 Regional Colleges in the North for Social Mobility. UMPI ranked fourth on the U.S Innovative Schools list. This is determined by peer evaluation of presidents, provosts, and admissions deans to nominate up to 15 colleges for this ranking.
"I really think it's a bright example of what our president, administration, faculty, and students have been doing in the past four years," Zarkadas said.  "There has been a tremendous change at UMPI these last four years with our school taking a step forward in the right direction of higher education."
UMPI continues to be more progressive by opening doors to new majors, new facilities, and developing the school towards innovation.