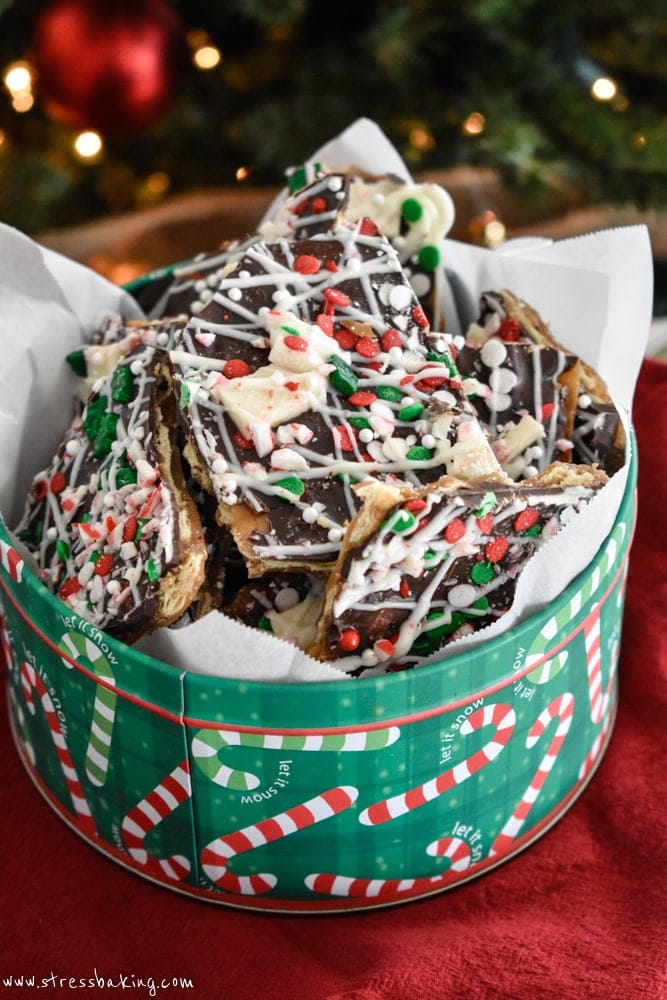 With the holidays on their way, surprise your loved ones with a sweet dish. This year for the holidays, enjoy the easy-to-make recipe for Christmas Crack. All that is needed are saltines, 1 cup of brown sugar, two sticks of unsalted butter, 1 package of chocolate chips and bakers choice of any fun toppings.
First preheat the oven to 400 degrees. Evenly spread out the saltines on a lined pan making sure to cover as much of the pan as possible.
Next heat the brown sugar and butter in a medium-sized bowl over a pot of boiling water. Make sure to stir often until the substance turns into a sweet, caramel liquid.
Pour the caramel onto the saltines in a nice, even spread. Then bake for only 6 minutes. After the 6 minutes, remove the pan from the oven and place chocolate chips over the dish and let the chocolate melt.
Any other toppings can be added during this time to create a more fun and unique dish. After this step, place the pan in the fridge for about an hour. The dish can then be cracked apart and enjoyed by the whole family!