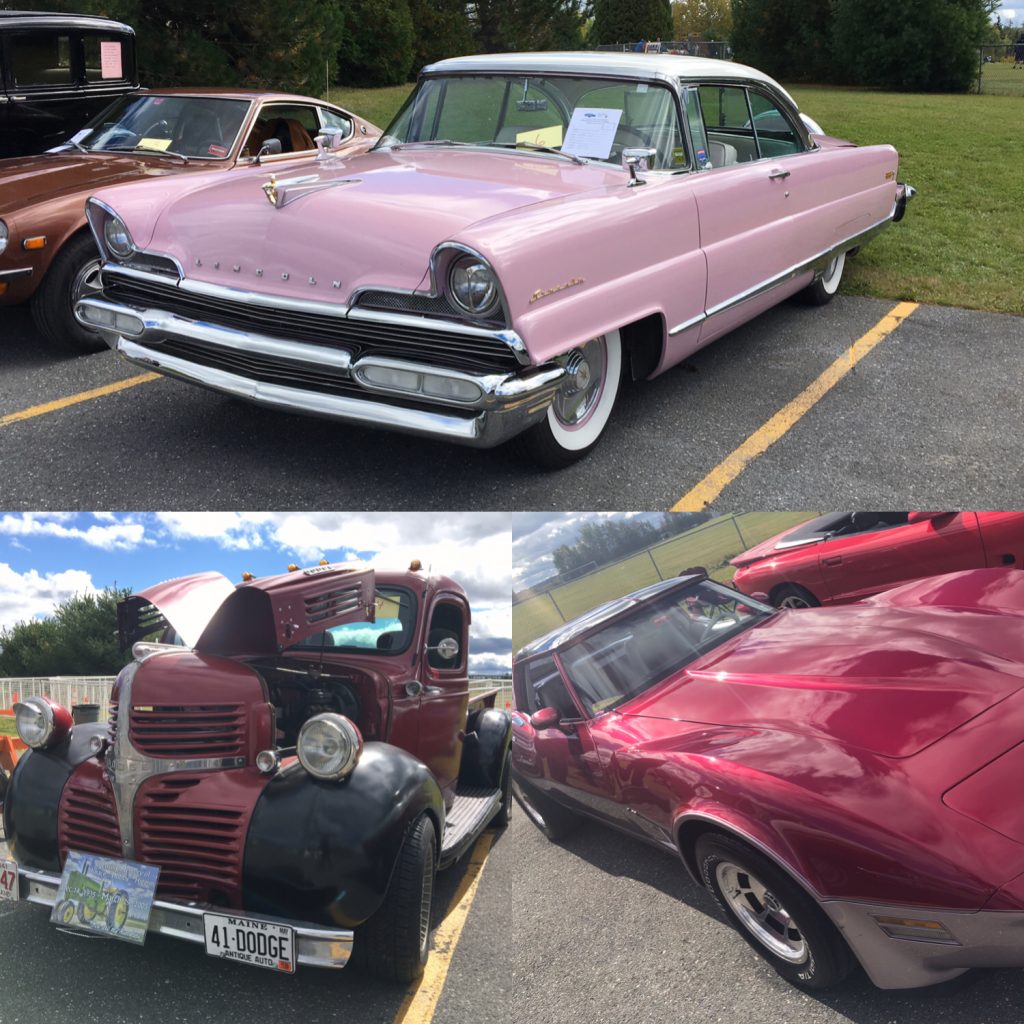 Homecoming is always a big event for the University of Maine at Presque Isle. This year UMPI held a wonderful old car show, with a nod to iconic classics, on Saturday, Sept. 29, 2018, to welcome all alumni.  It was truly a trip down memory lane.
Pink Lincoln, owned by Stephen and Linda Hartford, was the most popular car. Stephen found the Lincoln in 1956 and it has only 15 thousand miles on it. Stephen created the pink painting for this car. Pink makes the car looks like a cute girl.  Everyone came to take pictures with him. "We have almost two car shows every weekend," Linda said.  Now that's popularity!
Red Dodge, a pickup truck from 1941, attracted a lot of guys. Scott Wilson got the car from his father and kept the car for the cherished memory. He has protected the car very well and has made only a few modifications. The suicide doors are the bright spot of the car that draws Transformers lovers.
Corvette was the oldest car in the show: 81 years old. It's owned by Gerald Stjarra, who repainted it in 1996. The restored motor now can turn up to 350 horsepower—more than the original engine. Gerald is a big old car collector: he also owns a 1984 black Chevrolet pickup and a 1986 yellow Camaro IROC-Z.
"I so enjoyed the old car show. I took so many wonderful pictures standing by the side of the cars. I think this also is a part of American culture.  In China, we do not have many private old cars like this," Yuhe Tian said.
UMPI gave this amazing and wonderful car show to all alumni.  Thanks!