With COVID-19 cases on the rise, everyone is out looking for socially distant, safe activities. The community-based Let's Go! Program, which focuses on children building healthy habits, suggests one hour of activity per day.  This has been more difficult over the last few months. Parents are uneasy bringing their children to playgrounds, and many are home from school. Many children have increased screen time, due to learning and working from home schedules. For many, now is the time to focus on finding physical activities that families can do together. 
     Getting out of the house and onto the disc golf course has been a moment of relief for many families. Sarah Pettengill, owner of Pin High Disc Golf on Route 202 in Monmouth, said, business has been up in recent months. This is despite restrictions by Maine's governor, Janet Mills, that have been updated regularly since April. Pin High was closed for about 20 days back in April, but has been able to remain open with minimal accommodations since.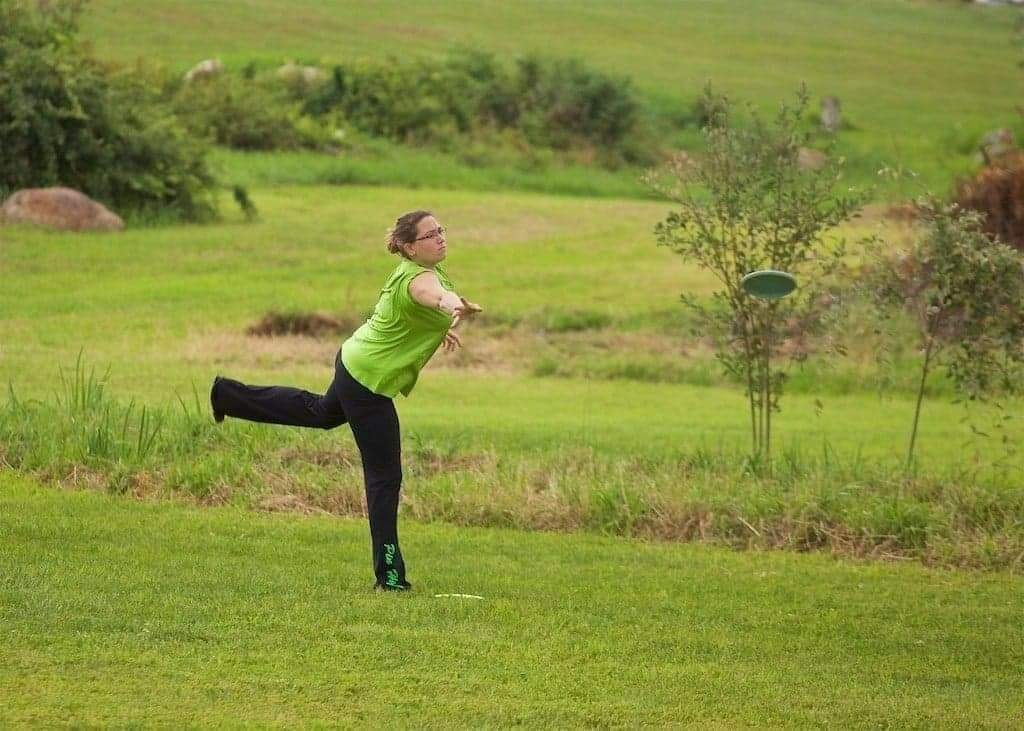 The outdoor sport is helping Mainers stay active. Casual games range from the solo player to a group of as many as 15 and tournaments with up to 50 players. 
     Mental health is a growing concern, more than ever with the winter months upon us. Sarah spoke to how the game has touched many customers positively. "I think it's really great for people to get out there and get active. The average game is one to one-and-a-half hours of not having to think about everything else that's going on in the world."
     Jon Smith, an oil truck driver from Massachusetts, is a regular disc golf player. Thinking back on the last few months, Jon has been in his truck for six days a week getting oil to those who need it. He uses his weekly day off as a time to reflect and get out on the course. "It's hard being in my truck for long days and then having to be quarantined inside when I'm not working. Getting outside with some friends on the course helps me get fresh air and safe, socially distanced human interaction." 
     Disc golfing is one of the many outdoor activities that families have been enjoying recently. Whether you are an experienced player or are thinking about playing for the first time, take the time to get outside and play.