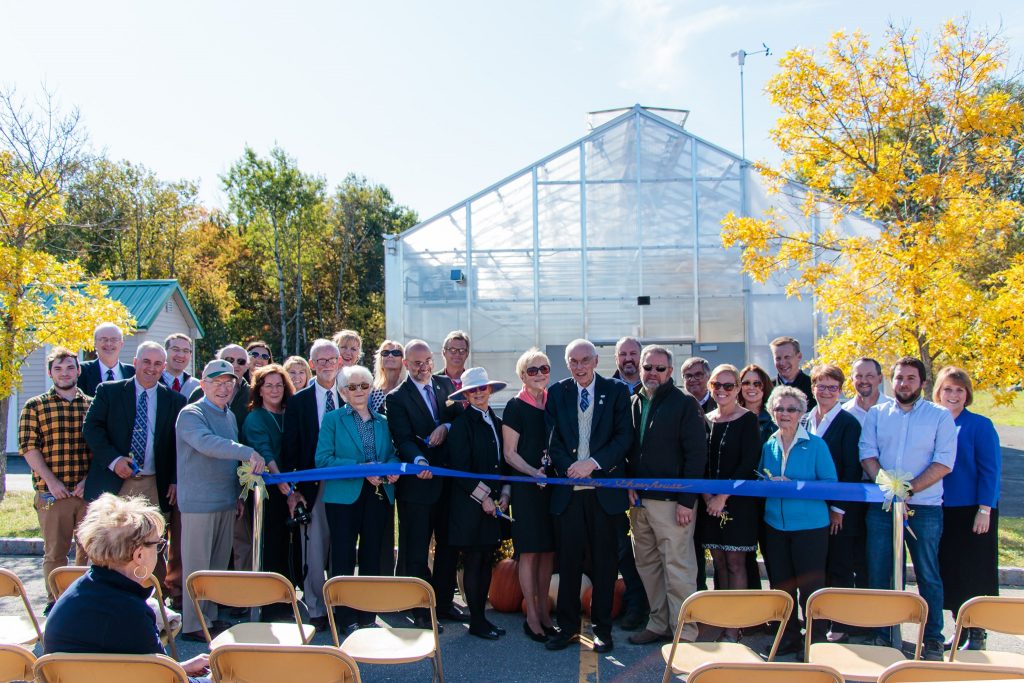 UMPI kicked off Friday's homecoming festivities with the dedication ceremony of the Zillman Family Greenhouse. Back in March 2018, UMPI revealed a new bachelor's degree program for Agricultural Science and Agribusiness. At the same time, UMPI also announced the launch of a fundraising campaign to create a greenhouse that would aid in the success of the program. At this time, the Zillman Family Greenhouse was announced.
The weather was in cooperation with the ceremony, with blue skies and warm temperatures. This helped draw in a crowd of faculty, staff, students, community members and those involved in the production of the greenhouse.
Matt Payan, UMPI junior environmental science major, is in a plant biology class this semester. "The greenhouse will give students a place to enhance the hands-on skills that modern-day employers are looking for," Payan said.
UMPI senior Evan Zarkadas is proud of the direction UMPI is going. "I decided to attend the greenhouse ceremony because seeing our school develop and expend so much is something I'm very proud of. I wanted to make sure I was there for that very special moment in UMPI history and support the people that spent so many hours and years working on this," Zarkadas said.
The 2,400-square-foot greenhouse is a state-of-the-art facility. It's the only smart greenhouse in Maine. The greenhouse includes technologies such as LED lighting, intelligent watering, a ventilation system and an advanced climate control system. This will help support a number of different research projects, such as disease management and soil fertility. The greenhouse will allow for year-around research.
"It will help UMPI by bringing more students to our institution through the sciences and agribusiness program. Also, since it is one of the best in probably New England, it brings UMPI to the forefront of technology and progress," Zarkadas said.
"This greenhouse will further set UMPI on its path to innovate and give students the best possible opportunities for success," Payan said.
The greenhouse wouldn't have been a success without the help and support of many people, including the Zillman family, who helped make this a possibility.