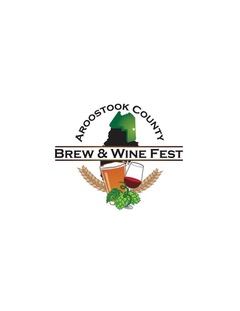 On Saturday, Oct. 5, beer and wine lovers from all over Aroostook County and beyond gathered at the Aroostook County Brew and Wine Festival at the Aroostook Shrine Club on Houlton Road for a beautiful afternoon full of delicious local beer, wine and food.
The festival was established in 2015 by the Central Aroostook Chamber of Commerce with the purpose of showcasing the growing craft beer and wine industry in Maine.
Destiny Wetherell, an UMPI student, shared her festival experience.
"The atmosphere was really great and the different types of beer and wine were fantastic. It was great seeing that many local beer and wine vendors here in the County and I am very glad I got to try and support our local crafts."
The brewfest was the event of the month, attracting a lot of people from all over the county, including some of our local politicians, entrepreneurs and local community leaders. The lines to enter the event extended beyond the gate all the way to the parking lot.  People floated around, trying all the different beer varieties in the tent, trying some of the gigantic hot dogs and barbecue that was available and overall enjoying the clear and sunny Aroostook sky.
Tiffany Smith, another UMPI student who attended the festival, said:
"It was a really nice community event that brought a lot of people together. It was a very happy environment with a lot of friendly faces."
Events like these are a clear indication of a growing industry here in Maine.  With the support from our communities we can all elevate and encourage these businesses and support the local faces behind all the hard work and the products that we see. The deeper message behind the brewfest–beyond the love for beer–is community support of our local brewing and wine-making industries. The growing development of this festival is a great indication for a very hopeful future supporting local industries and local products. Andbrew and Wine  at the same time for us consumers, it is a great sign of more delicious products available for us here in the County.