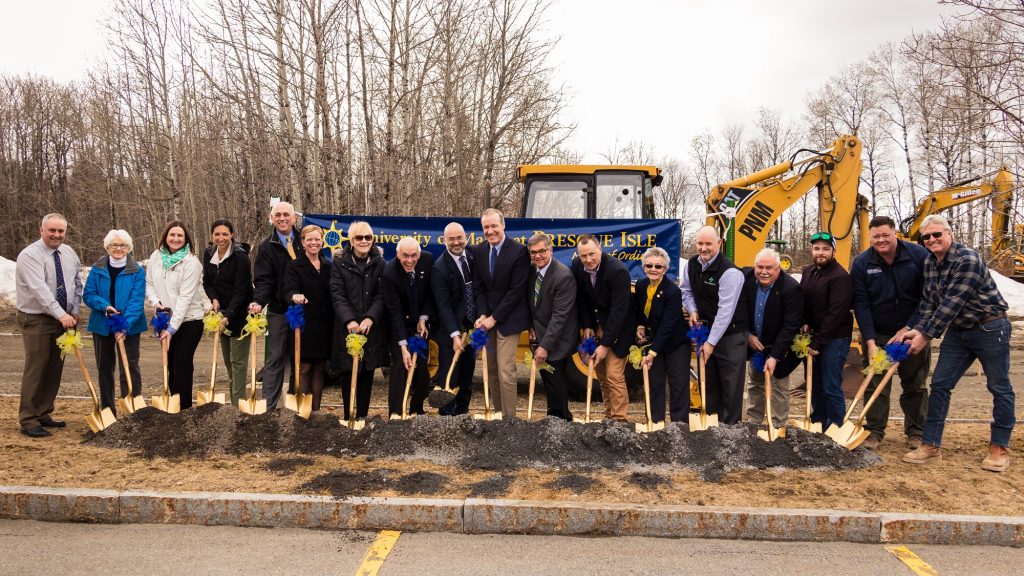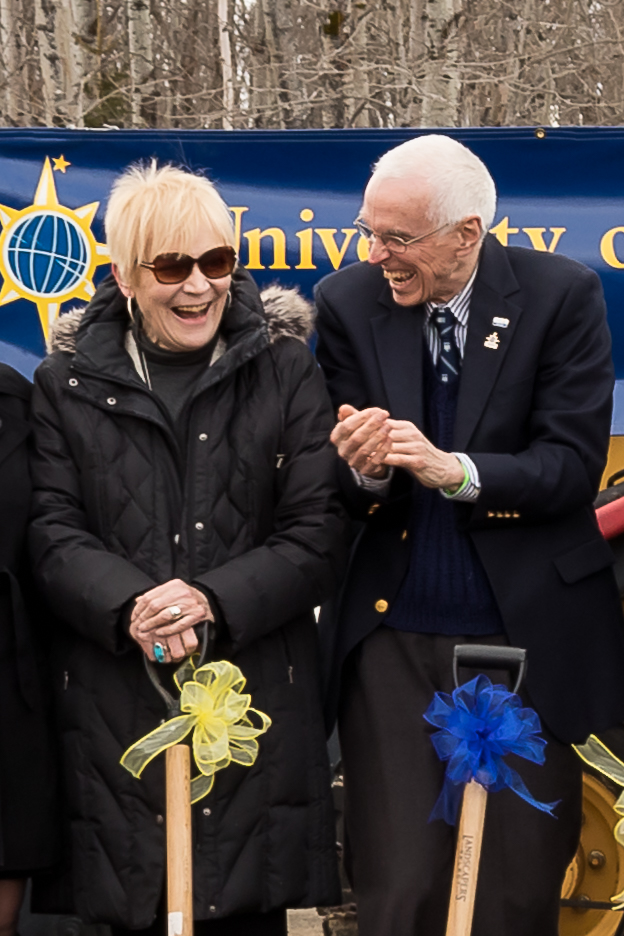 As dean of the college, I help to oversee academic programs to ensure student success.  The college offers a number of majors and minors and also serves the General Education program.  I encourage first-year students to explore a wide variety of courses in your first year, even if you think are you are certain of your major.  Below is a brief summary of each academic program.
Students enrolled in an Art degree choose between four different areas of emphasis: Painting/Drawing, Photography/Digital Media, Ceramics/Sculpture and Mixed Media. Most art courses are studio-based, giving students hands-on time to work on their projects both in and outside of class time. There are work study opportunities in the studio and assisting in the gallery. Many of our graduates go on to further their study in graduate school.  We also hired a new assistant professor of graphic design–please welcome Richard Smith to the program!
The English program at UMPI offers students three concentrations. The Writing Concentration allows students to take workshop courses in fiction, poetry, screenwriting and creative nonfiction, along with one or two professional communication courses. Students in the Professional Communication and Journalism Concentration focus on courses in professional communication, media and journalism. And students in the Generalist Concentration can select a variety of upper level literature courses, or combine literature courses with creative writing and/or professional communication. All concentrations offer opportunities for internships or other forms of experiential learning. Whichever option students choose, a degree in English equips students with the top skills sought by employers: excellent written and oral communication skills, creative and analytical thinking skills, research skills, cultural knowledge, planning and organizational skills, and interpersonal skills.
The History and Political Science program offers students the choice of a concentration in either History or Political Science and the option of enrolling in live and/or online courses, or getting their degree entirely online.  Additionally, students may pursue a Bachelor of Liberal Studies degree with a concentration in History or major in Elementary or Secondary Education Social Studies.  In courses in U.S., European, non-Western and pre-modern History, students will be able to role-play and work with original documents and artifacts both in and out of the classroom.  Many of our graduates have become teachers in local schools, and others have gone on to graduate school, law school and careers in government in Augusta.  A degree in History and Political Science also prepares students for careers in libraries, archives and museums.
Mathematics majors can major in pure mathematics or in secondary education with a mathematics emphasis. With courses such as calculus, differential equations and real analysis, you will be prepared to turn just about anything into a mathematical equation or proof.  Graduates can become teachers, work in business, become an actuary or go on to graduate school.
The Psychology program is one of the college's most popular majors and offers three concentrations:  General, Biopsychology and Business Psychology.  Students can choose from a wide range of courses to customize their education.  Students have the choice of completing either advanced research with a faculty advisor or a practicum in their senior year to apply their classroom knowledge.  Careers in psychology are also broad, including clinical psychology, social work, human resources management, marketing and academic or corporate research.
The Biology program offers concentrations in Pre-medical, Psychological or Ecological Biology, as well as a self-designed concentration.  Secondary Education students may also choose Biology as their concentration.  With four active biologists there is plenty of opportunity for students to conduct biological research ranging from a biomedical focus (e.g., antibiotic resistant bacteria) to an ecological focus (e.g., researching the plant communities on a nearby rock glacier).  The biomedical club is one of the most active clubs on campus in hosting events and speakers and taking trips.  Our graduates have gone on to medical, dental, veterinary, optometry and other graduate schools.  Others work locally or regionally doing lab research or in other applied biology careers.
The MLT Program of Maine is a collaborative effort between the University of Maine at Presque Isle and the University of Maine at Augusta.  Medical Laboratory Technology is a two-year program leading to an Associate of Science in MLT.  The program is a 21-month program with three semesters in the classroom and the final semester is a clinical practicum at a hospital laboratory that is affiliated with the university.   The majority of MLTs are employed in hospital laboratories, with additional career opportunities in physicians' offices, independent laboratories, reference laboratories and research laboratories.  Medical laboratory technologists perform routine tests in the medical laboratory for use in the diagnosis, treatment and prevention of disease.  MLTs perform tests in a variety of laboratory disciplines with the primary areas being Blood Bank, Chemistry, Hematology and Microbiology.
Students enrolled in the Environmental Science and Sustainability program can choose from two concentrations:  Environmental Science and Natural Resources or Sustainable Agriculture.  Students of all majors can also earn a minor or a certificate in Geographic Information Systems–the latter is in demand in many career fields.  Hands-on work in the lab, in agricultural fields and in the woods and waters of northern Maine is something that all students get to experience.  There are also a number of positions working with faculty on research projects throughout the academic year and during summer and many of our graduates get local jobs in the environmental or agricultural sector.
After starting a new B.S. degree in Agricultural Science and Agribusiness last year, we welcomed a new faculty member, Jim Dwyer this year.  We continue to add new courses, we've bought a new tractor and other equipment, and our greenhouse will open on September 27.  There is more opportunity in agricultural careers than graduates currently–so it's a great career path whether you're interested in agricultural production, sales, service or technology.
Finally, for the second year in a row, we started a new major this year: a B.S. degree in Cybersecurity.  This is an exciting program, with significant growth in career opportunities now and in the near future.  We've already enrolled students in this program and welcomed our new faculty member, Dr. Fred Strickland.
Please contact me or one of the College faculty if you would like to learn more about our academic programs.  I can be reached at jason.johnston@maine.edu, by phone at 768-9652 or in my office on the third floor of South Hall, room 315.  The best advice I can give you is to get engaged on campus and get to know your faculty and the many helpful staff who work around campus.