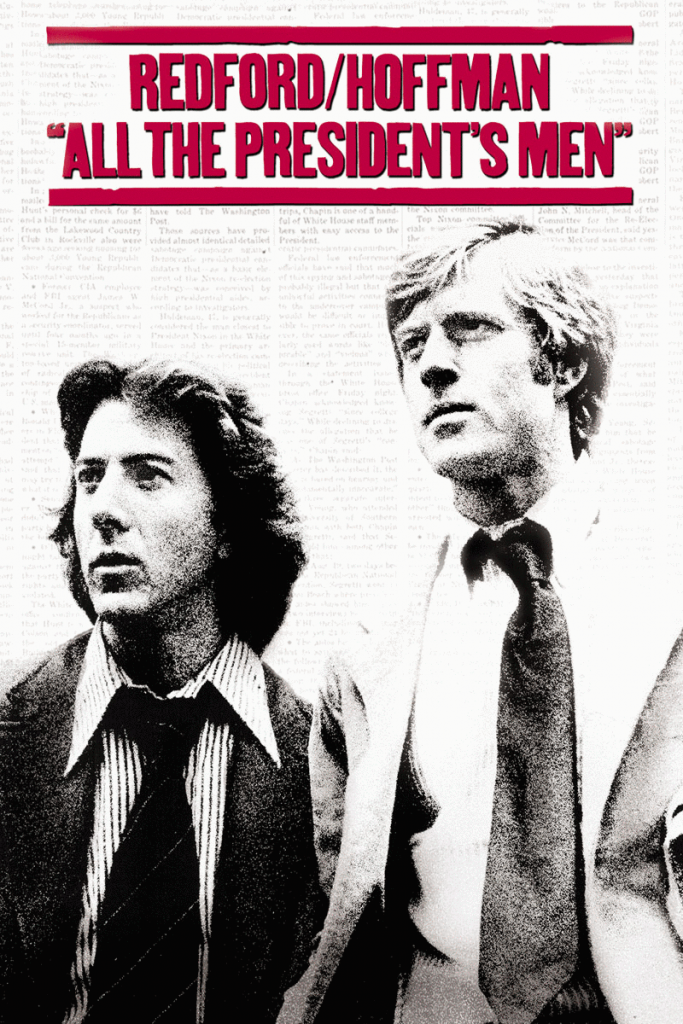 One must watch movie that should be on your rainy day list this summer is "All the President's Men." This film follows two journalists– Carl Bernstein and Bob Woodward– who risked their jobs, reputations and even their lives. The duo of dedicated journalists who write for the Washington Post report on the botched burglary at the Democratic National Committee at the Watergate office complex in D.C. This reporting eventually leads all the way to the president, prompting an investigation.
Taking place in the 1970s, the journalistic approach is original. With reporters with notepads in hand, there is an absence of modern technology. This authentic approach to journalism is interesting for young aspiring journalists to see. It is a reminder of how far journalism has come over the years. To be reminded that not everything was always as easy as opening up a laptop or snapping a photo on a smartphone is inspiring.
Another big takeaway from this film is the concept of perseverance. Woodward and Bernstein faced many obstacles reporting on Watergate. Many individuals interviewed for this piece were hesitant. It took the building of trust and reassurance to gather information. This is still relevant today. Good journalists who possess strong interviewing techniques know that sometimes the best information will come from sources who ask for anonymity.
The movie ends with Ben Bradlee, the Washington Post's editor, saying to Bernstein and Woodward, "Not that there's a lot riding on this. Only the First Amendment and Freedom of the Press and maybe the future of our democracy." This quote is a strong note to end on. Through the exploration of the investigation into the Watergate scandal in this film, your rainy day will be both educational and entertaining.