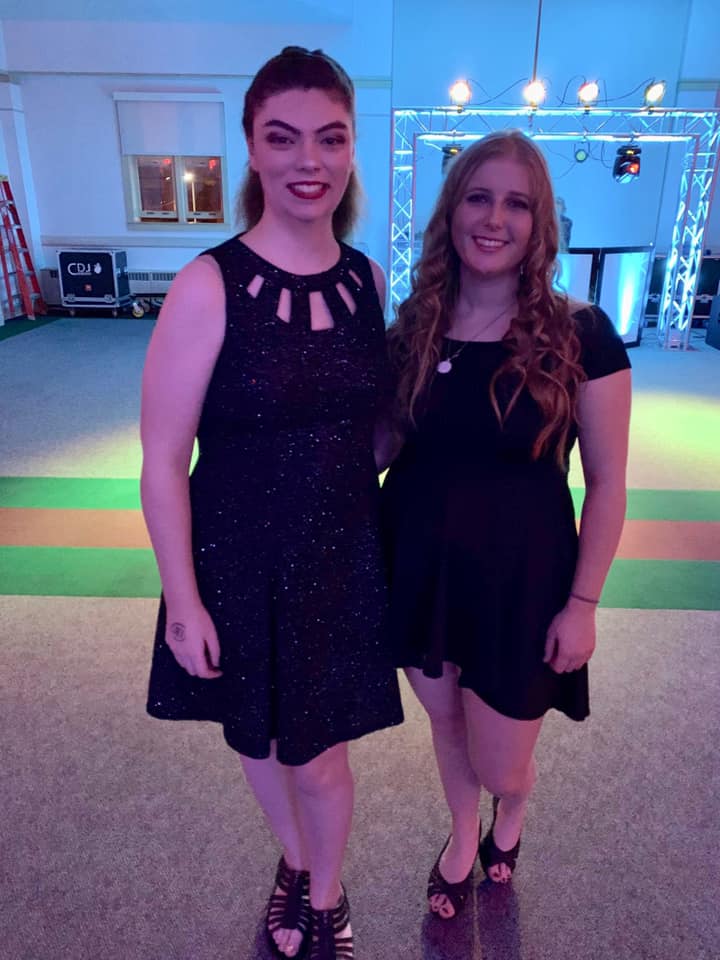 What better way to kick off the spring semester than with a night of dancing? Students at the University of Maine at Presque Isle brought out their finest suits and dresses for a night of dancing at the UMPI Snowball. As a part of UMPI's first annual Winter Carnival, the Student Activities Office hosted a semi-formal dance to start the semester off with a bang.
UMPI junior Sarah Draper was particularly excited about this dance. "I went to this one specifically because I hadn't been able to go to the dances during the previous semester.  So I really wanted to go to this one," Draper said. "It was fun getting dressed up and just having fun with friends."
The icy weather likely played a factor in attendance.  But this didn't seem to deter the 130 students who came out for a night of dancing. "The weather was pretty bad.  But I made sure to wear better shoes for walking to and from the dorms, then changed into my fancier shoes at the dance," Draper said. "I definitely think the weather was a factor in lower attendance, but those who showed up had fun!"
The night was filled with dancing and good times among friends and couples. That night, two students were crowned king and queen of the Snowball, complete with honorary crowns and a sash for the Snowball Queen.
"I thought that the UMPI semi-formal dance was a success," UMPI junior Evan Zarkadas said. "Although the weather conditions were horrible that night, lots of people showed up and the atmosphere was very energetic and enjoyable."
The student activities office hosts many events throughout the semester. For more information, stop by the office in the Campus Center.