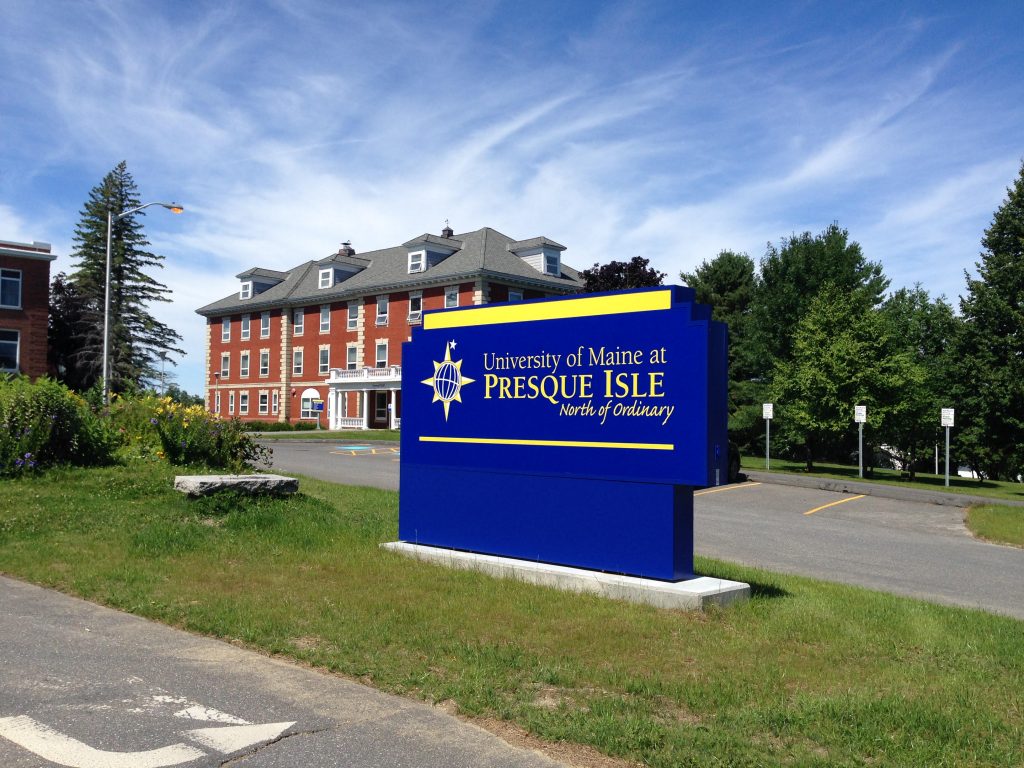 For the second year in a row, UMPI has seen a huge rise in enrollment. Enrollment jumped 10.4 percent between fall 2017 and fall 2018, the biggest enrollment increase in the U Maine System.
"I am very pleased that we've seen a double digit increase over the past two years at UMPI," UMPI President Raymond Rice said. "What's important is that those increases come from the variety of populations we serve."
Rice is talking about populations such as the in-state students taking advantage of the Free for Four campaign and athletes. A major reason UMPI's numbers are jumping is because of The Way It Should be Program, which the Free for Four program falls under. This program is for first-time and full-time students getting the Pell Grant, and it guarantees that students will pay no out-of-pocket money for tuition and fees, which can save students over $8,000 a year.
Another reason for the increase is the YourPace Program, the university's online program designed for adult learners looking to get a degree. UMPI is the only public school in New England to offer something like this.
Another part of the increase is the Dual Enrollment/Early College efforts, where high school students are able to take college courses through the university and can earn credits for both high school and college. UMPI is able to keep the cost to $15 per credit hour, which likely contributes to the 30 percent jump in credit hours produced.
"(The success at UMPI) reflects a tremendous amount of hard work by the faculty, staff and students of this institution to ensure that we are offering the programs available to all sorts of learners, including those coming right out of high school, as well as those looking to advance their career or return to the workforce," Rice said.
For more information about the new programs that UMPI has to offer, please contact the Admissions Office at 207-768-9532 or umpi-admissions@maine.edu.