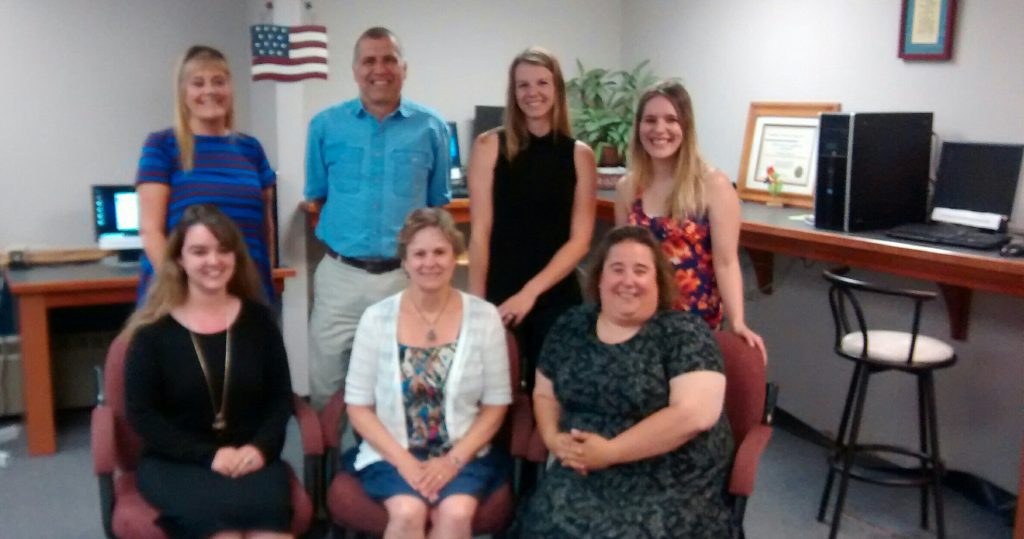 Hello from the Office of Student Financial Services!
     Welcome back to our returning students! We would also like to send out a warm greeting to our new, incoming students: we are so pleased that you selected the University of Maine at Presque Isle. We hope you enjoyed your summer and are ready to begin!
     The Office of Student Financial Services is responsible for awarding and disbursing Financial Aid, placing students for Work Study/Student Employment, managing payment plans, billing and posting of payments and scholarships. If you have questions or need assistance, please don't hesitate to contact our office.
     If you haven't completed your file for financial aid, please do so as soon as possible. If you have not applied for financial aid yet, you will find the application at www.fafsa.gov. UMPI's school code is 002033. Please make sure that your award letter has been signed so that your financial aid will be applied to your account. If you received loans and are a first time borrower, make sure that your Entrance Counseling and Promissory Note are both complete. This is necessary so that your loans can disburse toward your account to assist with your account balance. If you have not completed the Entrance Counseling and Promissory Note, you may do so at www.studentloans.gov.
Top Ten Topics:
* If you are receiving any outside scholarship(s) or other assistance for this academic year, please make sure that you provide a copy of the letter and/or certificate to our office as soon as possible. It is crucial we include these funds at the beginning of the academic year.
* If you have a vehicle on campus, you will need to purchase a parking decal. The cost is $10 for the first parking decal and $2 for each additional vehicle. A Motor Vehicle Registration Form will need to be completed in our office as well.
* Make sure to stop by our office to have your student ID validated. If your bill is paid or if you have a payment plan in place with the first payment made, stickers will be placed on your ID to signify that you're able to use the services at Gentile Hall and the CIL. Student ID's are issued in Emerson Annex.
* If you were awarded Work Study in your financial aid award package and have any questions about placement, SEA forms or requirements for the Work Study Program, please contact our office. Keep in mind, if you need your earnings to go toward your bill, make sure to stop by the office at the beginning of each semester to complete a new form.
* If you are already covered with health insurance and don't need the insurance offered through the university, be sure to complete the online waiver before Oct. 1, 2018. This will allow for the charge to be removed from your bill. You may provide proof of your insurance information by going to
http://www2.crossagency.com/2018-2019/umpi.php.
* When there are excess funds from financial aid, we encourage students to use direct deposit when receiving a refund. If you are not already set up, please visit http://www.umpi.edu/offices/student-financial -services/student-accounts/direct-deposit to enroll. It is suggested for students to take just enough loan to cover their bill, school supplies and books.  If you received a refund check and would like to reduce your loan debt, you may do so by returning the difference to the Office of Student Financial Services.
* Take advantage of applying for our Foundation Scholarships. At the end of November, keep an eye out for emails and posters throughout campus informing you to stop by our office to apply. This application is due in our office in February.
* As soon as Oct. 1, 2018, you can apply for financial aid for the academic year of 2019-2020. We encourage you to apply early, so that full eligibility will be received before some funds run out.
* For you to register for each fall semester and spring semester, you will need to complete the Financial Responsibility Statement under your To Do List on your Student Services Center on MaineStreet.
* If you decide to register for summer courses, please stop by our office during the month of April to apply for summer financial aid.  If you do not fill out the summer form, you will not be eligible to receive any aid for the summer.
     If you have any questions throughout the 2018-2019 academic year, please feel free to contact our office. We are open Monday-Friday from 8 a.m.-4:30 p.m. Our office is located at 235 Preble Hall (top floor in the middle of the hallway).
     Remember to "Like" us on Facebook at UMPI Student Financial Services for scholarship updates, deadlines and other important information.