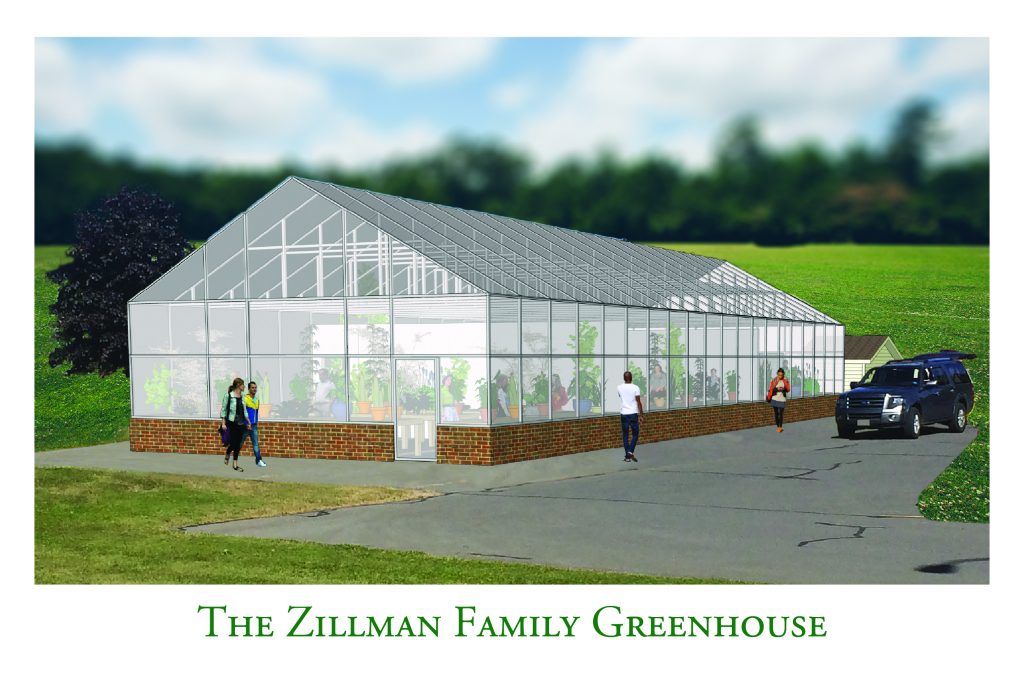 So what exactly does Advancement do?  The answer is fairly simple, yet complex.  The traditional answer is that we serve to "advance" the institution and build lasting relationships with alumni, friends and donors who care as much about UMPI as we do, thereby inspiring loyalty and support for UMPI. Advancement works closely with the president and university leadership to receive the support of alumni, friends and organizations—both financially and through advocacy.  At UMPI, Advancement includes development, external affairs, alumni relations and sponsored projects.
Development
     Development is about fundraising and friend-raising as it fosters connections with individuals—students, faculty and staff alike–whose financial support fuels all of our efforts to make the university and the world in which we live and work better.  This process requires us to build genuine, trust-based relationships in order to receive donations from individuals and businesses.  These donations are then used as requested by the donor to support academic and major building projects.
     Did you receive an UMPI scholarship this year? If so, it's quite likely that your scholarship was paid through the university's foundation. This organization started in 1972, has a board 20 community members lead and has total assets of more than $6 million.  Through development and philanthropy, the university's foundation provides scholarship support to UMPI students every year—this year totaling over $150,000!  Be sure to complete the application in December/January.
     Have you ever noticed the names on the buildings across campus?  These individuals and/or their families and friends made major contributions to UMPI.  For example, Park Hall was named for the Rev. George M. Park, who was the leading spirit for bringing the Aroostook Normal School (now known as UMPI) to Presque Isle in 1903.  Park Hall was dedicated in 1969 on the site of the Park homestead, where five of the six Park youngsters grew up. This land was donated to the university by the Park family. Rev. Park's grandson, Laurence Park, is an active and frequent visitor to our campus.  He is quite the UMPI historian and loves to share his stories.  The Park Scholarship is provided by the Park family to numerous UMPI students every year.
     This coming spring we will see the construction of The Zillman Family Greenhouse, which will support our Agricultural Sciences and Agribusiness program.   The greenhouse will be used in formal courses, professional development, grower demonstrations and undergraduate and faculty research to support a variety of local agriculture activities. The facility will include two research labs, a classroom and a faculty office.  Former President Don Zillman and his wife Linda provided the leading gift to the greenhouse.  We are very excited to have received donations and grants from many other sources as well for this project, including the Maine Potato Board, Farm Credit East, the Maine Community Foundation, McCain Foods, Key Bank and a number of other companies and individuals.  We will complete the fundraising phase of this project, obtain bids from contractors and break ground next spring when the snows have gone.
Alumni Relations
     I am delighted to introduce Craig Cormier, UMPI's new director of alumni relations and annual giving.  Craig is an alumnus of the university, having graduated in 2006.  He will be reconnecting with our many alumni across Maine and beyond and serving as an Ex Officio member of the UMPI Alumni Association.
     The UMPI Alumni Association is led by an elected board and works to improve the connection between the university and alumni around the world by being the common thread that links them to one another and to their university.  The alumni association hosts events and gatherings both on- and off-campus.  These board members assist with Homecoming and Commencement as well as provide scholarship funds to students.  Plan to join us for all the festivities during Homecoming Weekend 2018, to be held Sept. 27-30—we have planned four days of fun activities, athletic events, dances and fireworks.
     UMPI has amazing alumni.  If you'd like to see firsthand what our alumni are doing, take a look at the Where Have Your Wings Taken You website at yourwings.umpi.edu.  One day in the not-too-distant future, we hope to see your selfie with you donning your wings on this website, along with an update of where your wings have taken you.
Sponsored Projects
     Through external grant funds from state and federal agencies as well as foundations, UMPI is able to provide opportunities for faculty to engage in research and scholarly work and offer hands-on research and other experiential learning opportunities to our students.  You should be sure to check out the undergraduate research program presented each fall to learn about the many exciting research projects our faculty are conducting, from earwigs and snails to birds and potatoes.
     If you participated in Upward Bound or Talent Search programs while in high school, you were a part of a federal grant funded project.  UMPI is fortunate to have both of these programs that provide college access services to students so that they can achieve their goals of attending college and earning a degree.  We also have a Student Support Services program that provides tutoring and counseling support for our college students—located in the ground level of the CIL.  The services for each of these programs is paid for through federal grants.  UMPI submits applications for these funds through a competitive process.  If you were a member of UB or TS when in high school, you should definitely connect with our Student Support Services office.
     No matter what your program of study, hometown or year in college, I bet if you thought about it for a few minutes, it wouldn't take you long to realize that the many activities connected with University Advancement and External Affairs have a direct impact on your college experience.  So we look forward to connecting with you as a student as well as when you graduate and become an alum! Stop by the president's office to say hello or learn more about careers in alumni and donor relations, grantsmanship and philanthropy.