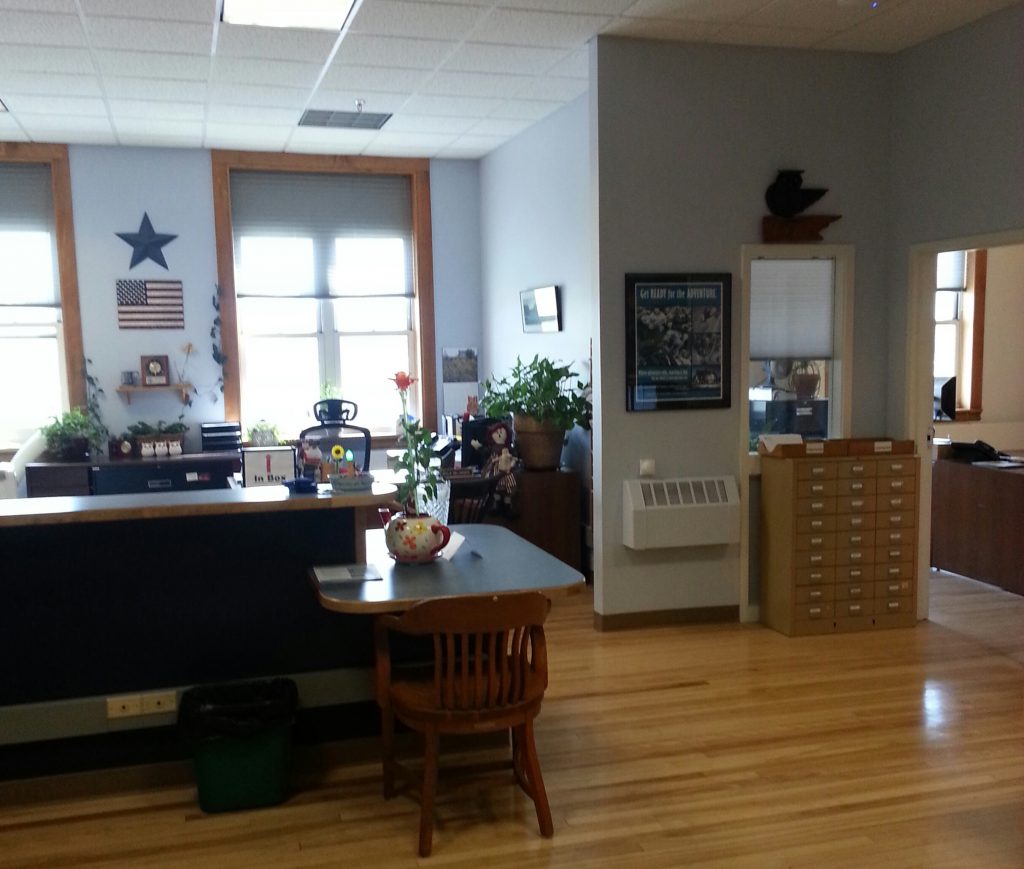 You probably know that the Registrar's Office is where you need to go if you need a transcript.  But our office does a lot more than that. Our primary role is to ensure the security and accuracy of your academic record at UMPI, and in that capacity we interact with nearly everyone on campus. If you have a question about your record–say, if you are seeing something in MaineStreet that you believe is incorrect, if you need to know the deadline to withdraw from a class or if you're not sure how a class you took somewhere else came in as transfer credit–you can always come and ask us. If you are a transfer student, you will hear from Barbara Lambert at least once as she is our primary transfer officer. If you are a recipient of Veterans' Education Benefits, you will be in frequent contact with Nola Belanger, who is our School Certifying Official. Even if neither of those applies to you, the Registrar's Office will be following your academic career from the time you matriculate all the way through to graduation and beyond.
     Student records are one side of our responsibilities. The other side is the service we provide to the greater campus community. We work very closely with the deans of both colleges to construct the class schedule for each semester, and with Academic Advising to create the registration schedule that you will be receiving via email before registration for the spring semester begins in November. Speaking of email–make sure you check your email frequently as any messages we need to bring to your attention will go to your @maine.edu address. If you can't access your email, it is very important that you go talk to the IT Help Desk at the CIL next to the library!
     Another side of the Registrar's Office that you will likely not see very often in your academic career at UMPI is work on writing and interpreting academic policy. These policies drive the rules and procedures that help keep UMPI a fair and equitable institution for all students who attend.
     Come and see us if you have a question and you don't know whom to ask. Because we work so closely with everyone else on campus, we can always point you in the right direction if we don't know the answer ourselves.