Once October comes around, anybody who loves horror or getting to be someone else for the day is excited for Halloween. This year will not be the same as in the past. With the Coronavirus taking the world by storm, many holidays and gatherings have been put on pause or canceled. In many communities, trick-or-treating and Halloween gatherings will not be happening. While adapting to the pandemic, families across the country are going to have to start new traditions this Halloween.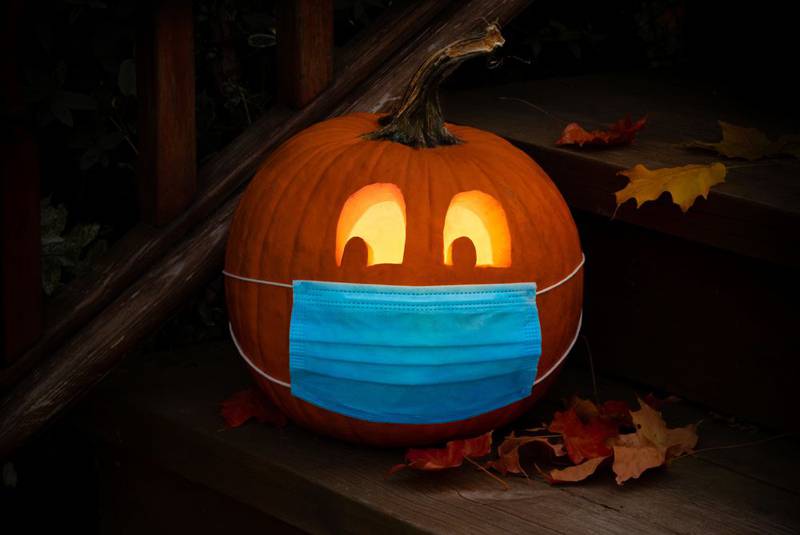 This year has been stressful for everyone, including children. They have had in-person school canceled, recreational sports canceled, and they have been told not to visit their grandparents because it could kill them. They have endured extreme isolation, which could potentially have an effect on their
social skills as they grow up. Like everyone else, they have had a rough year.
Other holidays this year have already been canceled. Families were forced to spend Easter and the Fourth of July at home. Trick-or-treating is also going to be very unusual this year and children will once again have to suffer the consequences.
When the end of October comes around, children usually look forward to trick-or-treating by dressing up, but it is much different this year.
"Some Halloween traditions my family and I have is decorating the inside and outside of our house. My mom makes some delicious food, and we watch movies. It must be difficult for children this year,
since they won't be able to do those normal Halloween traditions," UMPI sophomore Halle Garner said.
State officials around the country are advising parents and their children to avoid trick-or-treating and Halloween parties. Halloween is a special day that gives children many long-lasting memories that they
will bring with them into adulthood. This year's Halloween is not only disappointing but stressful for children, especially since they will be missing out on experiences all people should have during their
childhood.
"I personally I think not having trick-or-treating is a smart idea because there is a pandemic going on. Going from door-to-door is not the safest, especially for children," UMPI senior Bethany McAvoy said. "I have seen a lot of stuff online where people can still dress up at home and make their own fun."
The Centers of Disease Control and Prevention describes trick-or-treating as "high risk activity" because of the traveling done by children from house to house. Although surfaces such as candy wrappers aren't a significant source of spread for COVID-19, trick-or-treating can still be done safely. Smaller communities across the country are still planning trick-or-treating in their neighborhoods as long as it is done in a safe manner.
Although this holiday will be different, there are many things that families can still do to make the best out of their spooky season. Trick-or-treating is a popular Halloween tradition, but there are many other ways children can celebrate the holiday safely in a world of COVID-19.
There are a variety of ways families and their children can create new traditions in 2020. Pumpkin carving at home is fun Halloween activity, which is low risk and suggested by the CDC. A costume contest at home and through Zoom or Facetime with friends is a perfect way to show off your costume. Families can make Halloween treats and baked goods from home, which will satisfy those sweet tooth cravings. Decorating the inside and outside of your house with scary decorations could lead to a
neighborhood drive-through event. Another option is to turn down the lights and have a movie night with your family.
All of these options are great substitutes for trick-or-treating this Halloween season. Despite not being able to celebrate Halloween as usual, it is important that families are still spending the holiday together and safely. It has been a difficult year for children and their families, but they have made it this far. Adapting to this pandemic is not easy and yet families across the country are succeeding. Halloween in 2020 is going to be different, but something that this year has taught people is that we are up for a challenge.