Where to get started?
Welcome! We are so excited to welcome you to UMPI! You are now among a group of innovative and talented faculty and staff, who are dedicated to putting students (in northern Maine and beyond) at the forefront of education. You were recruited for your demonstrated strengths and achievements and your potential to contribute to our academic goals and campus culture. As a new faculty member, you bring to the campus, (whether you are physically here, or teaching from afar) an energy and innovative spirit that will help us remain a leader in student-centered education!
We are proud to have you join our teaching community, and we recognize that it can be a whirlwind in your first few weeks, as you are meeting people (down the hall or via email), getting to know policies, resources, and procedures.  This page is specifically designed to provide you with some of the amazing campus resources to enhance the teaching and learning process at UMPI!
When you are ready, or in need of instructional assistance–we will be here!  In the meantime, since it takes a village to support students (and provide the resources you need to teach at UMPI), here is a quick link to your Essential Faculty Support people, who will help you every step of the way: 
Teaching Resources
At UMPI, we are a community of academics professionals, with a mission to provide an amazing learning experience to our students. And, none of us are in a silo–we have to mentor of our department-level leadership and colleagues, as well as an amazing group of support staff to help you do what you do best–teach students!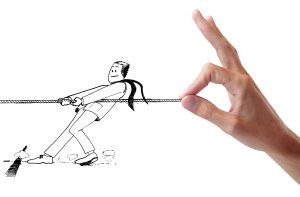 Get to know your friendly neighborhood Administrative Specialists!
The academic Administrative Specialists on campus really help set the stage to make your classroom experiences as successful as possible!  These are the folks who juggle much of the behind the scenes work (on a daily basis), to be sure that faculty's needs are met.  So, if you have any questions at all about faculty responsibilities, administrative data entry, where to find people or places on campus, how to get a key to your classroom (really, anything!) as a New Faculty–reach out and let these talented specialists connect you with the information you need to have a great first day in class (and beyond)!
As Administrative Specialist for the

Academic Affairs Office

, Denise Trombley may be one of the first people you correspond with!  She is your go-to for all questions dealing with contracts and Academic policies–as well as Blue Course evaluation questions.  She can be contacted at 207.768.9520
Pam Easler is the Administrative Specialist for the

College of Arts and Sciences

.  You will send Pam your syllabus and contact her if you need to cancel a class.  She is also you go to contact for information about faculty assembly news and help with GLO entry into Mainestreet!  Pam can be reached at 207.768.9450.
Administrative Specialist for the

College of Professional Programs & Education

, Linda McLaughlin will be you go to, to submit syllabi and help if you need to cancel a class.  Linda is also the resident expert on TK20 for field experience management and can help you with your GLO entry into Mainestreet!  Linda can be reached at 207.768-9740
Options for struggling students
You are in the first couple of weeks of courses, and you identify a student who participates regularly and complete work but is struggling with a topic or maybe just struggles with the course overall.  You don't want the student to fall through the cracks, but what options do you have?
The Learning Commons at the Center for Innovative Learning (CIL) houses UMPI's Tutoring and Writing Center–amazing resources for all students, and also for faculty! Tutoring and Writing Center help can be scheduled right on campus in the CIL or from a distance.  Here are some ways that it can incorporate these great resources into your teaching and learning process:
If you know that you are teaching a subject that students tend to struggle with, you can request a tutor for your class.  Contact the Learning Commons at 207.768-9611. You can share your syllabus and any important assignment details so that your subject area tutor will be prepared to field questions specific to your class!
The Writing Center is a valuable resource across all disciplines that have any writing element.  Writing Center tutors are available to students to help a student through every step of the writing and revision process–though note, Writing Center tutors do not proofread and 'correct' papers.  If a student is struggling, you can require them to work with the Writing Center before handing in a revision or provide a link to services for students to use as needed.
Provide an easy-to-access link to the student self-scheduling planner at  https://umpi.mywconline.com, and remind students that they have access to this resource!
Links to important campus resources
The following links will come in handy, throughout your active teaching semesters–and you can expect to get email reminders when it is time to take action.
Mycampus portal is where we can get single-sign-on access to tools like email, Google Drive, Google calendar, Blackboard, Zoom, Kaltura, the Strut CBE portal and more!  It is also where you can access Mainestreet.
Mainestreet is where you will enter Midterm and Final Grades for students, as well as where you will record final GLO scores, if your course has General Learning Outcomes associated with it.
EAB/Navigate is the tool that we use at several key points throughout the semester, to report to academics and professional advisors that students may be at risk, or stopped coming to class altogether.  You will receive an email from the Dean of Students office when it is time to complete these forms.  You can review the instructions here.
Brightspace is our current learning management system (LMS).  Online and blended courses will rely heavily on this to post learning materials, assessment & assignments, facilitate communication, and post grades.  For faculty in live and/or face-to-face courses, it is highly recommended to post your syllabus in the Course Overview and utilize the Grades tool.  Please note, that posting grades in Brightspace will not enter them in Mainestreet–midterm and final grades will still have to be entered manually in Mainestreet.
Blue Course Evaluations are how we manage end-of-course evaluations.  Two -weeks before the end of the semester, Blue course evaluations will be available for students through a direct link in every course's Blackboard site, as well as through an emailed link from the Academic Affairs Office.  Shortly before that, Denise Trombly will email you an option to add custom evaluation questions (if you choose).
Campus IT services
Whether you are here on campus, or across the country, our IT Services Desk (located at the Center for Teaching & Learning (CIL) is an essential step to get up and running, here is just a sampling of some of the tasks you will work with IT on:
Setting up and managing your @maine.edu account 
Programming your ID card to get into your classroom
Ordering and configuring your laptop (if you are full-time faculty) and/or helping you install UMS-supported programs
Helping to onboard you with classroom technology like projectors and document cameras
and so much more
And all of this is in addition to providing just-in-time Help Desk support for you and your students through email at: helpdesk@umpi.edu, or by calling directly at 207.768.9626
When a student has an accomodation
UMPI prides itself in being a University that values diversity and the mission to create an equitable educational experience for all.  You may find that a course that you are teaching has a student with an accommodation request from Student Support Services, the office that works with students with documented disabilities–to ensure that student accommodations are met.  To read more about this process please visit our Accessibility 101 page, and be sure to check out our resources for designing with accessibility in mind, under our Universal Design for Learning page.
Take advantage of our Library
The UMPI Library, located in the Center for Innovative Learning (CIL) on campus is home to Director of Library Services, Roger Getz.  The Library is an essential resource to direct students to peer-review and reference resources–but is also can be a great resource for you to search for student resources, articles, academic films, and clips–or if you have questions about copyright permissions!
Ready to get started?
Now that you have identified your lifelines, let's review our Course Design Timeline–and note: sometimes you will not have as much planning times as this guide outlines–that is okay, all the steps can be applied to an abbreviated timeline that fits your (and your program's) needs.  If you have any questions or concerns about the course planning process, please feel free to reach out to your program coordinator or Center for Teaching & Learning staff.
Check out our Course Design Timeline