Gearing Up to Shift to Brightspace!
Making the leap into a brighter LMS!
Through May, and continuing all summer long, there will be opportunities to learn how to develop in our new learning management system (LMS): Brightspace.  Whether you join us for live (via Zoom) training, or can only engage in self-paced asynchronous training (or a combination of the 2!), there will be plenty of options available to you!le.
Brightspace Support Page
UMPI Faculty: Brightspace Certified!
Enhancing teaching and learning with the right tools
The sea of available educational technology is in a state of constant flux, and around each turn are bright, shiny, *new* tools. There are Learning Management Systems (LMS), video capture solutions and web-conference, tools to manage files and do word processing–and every tool plays a specific role  (it is just a matter of determining your end goal).
Regardless of the modality that you teach in, it is undeniable that technology can elevate a student's learning experience, we can now gather resources to create virtual field trips to places like the Smithsonian Natural History or Guggenheim museums (and more), explore fieldwork from the field (no matter where our students are) and connect our students with networks and tools that can take them farther than ever before!
Due to the wealth of EdTech tools available, the obstacle for many instructors is not that tools are not available, but rather,  how to choose the right tools for their needs. How can we find the balance between integrating technology into our classrooms to enhance learning and creating a confusing learning environment where students spend more time learning how to to use the tools that our content?
First ask yourself: what instructional need do I have?
It is easy to be lured into the trap of wanting to use tech tools when they come out because they are AWESOME, and can do so many cool new things!  However, it is best to go back to basics with course-design thinking and answer that question: "what do my students need to know or be able to do", and let those needs guide your technology tool choice.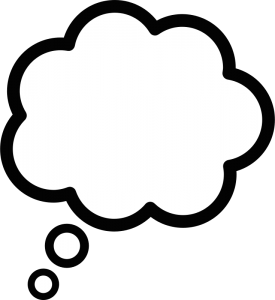 "what do my students need to know or be able to do"
What does it allow students to do?
After you have determined your main need that technology may fulfill, you may start looking for a  technology solution or tool to meet that need'.  Assess what the tool will allow students to do–is that aligned with your instructional need?  Does it allow students to do something that they would not have been able to do (or do as easily) before?
Will this be accessible to all students?
Being accessible entails being mindful for all student's needs (including being able to mee the needs of accommodations that come your way), but also that you try to reduce barriers for all.  That means utilizing as much as possible, System-supported tools, and reducing the cognitive load so that students can spend the majority of their time learning your content.  Ask your CTL ID to help you assess the ease-of-use of your tools.
Partnering collaboratively with IT
CTL Instructional Designers work collaboratively with our local IT support to help you: build technology-enhanced learning experiences that you feel great about!  It can be confusing to figure out who to call when you need help, but we use this easy-to-use formula, to most efficiently meet your (and your students) needs:
Center for Teaching & Learning is your pro-active planning resource–we make appointments with you to help with:
course design (regardless of the delivery modality)
refining learning outcome language, brainstorming teaching and/or assessment strategies that align will your outcomes
acting as a soundboard for your self-evaluation of  activities, lessons or courses
determining which technology tools/resources (including Blackboard) may help for your instructional need (as well as how to use them effectively for learning)
developing/planning multimedia content to meet your instructional needs
providing accessibility and Universal Design reviews
professional development and/or consultations on current research and/or practices in the teaching and learning cycle
Our IT HelpDesk is your reactive just-in-time support when you:
have trouble logging into Blackboard, your email or Mainestreet
when students are providing feedback that they can't play a piece of multimedia in your course, or when students need any type of tech support
are having issues with System-supported software
are having issues with technology in the classroom is malfunctioning
need to download software, are having hardware problems or need to troubleshoot file type issues
need basic technology training for System-supported tools and resources